De-Stress Your Diet Today
This article is more than 10 years old.
But before the sun had set, I was reaching for a pecan chocolate chip cookie at a New Year's Day Open House.
How does one begin to undo the nutritional damage (and the accompanying guilt) of the past couple of weeks in a sane, wholesome and delicious way? An acquaintance of mine, Danielle Schertzer, who runs a personal chef business in Arlington, Everyday Bistro, and studies at the Institute of Integrative Nutrition in New York, offers some suggestions here on how to de-stress your diet, including a few simple recipes to bring some dining balance back into your world. Enjoy! Stress: You've heard of it, probably suffered from it, but do you understand what it is?
From a medical perspective, stress occurs when events of life overwhelm our capacity to deal with them. Starting a new job, getting married, having a new baby, or even dealing with the holidays can cause our bodies and minds to shudder like a cold engine on a frigid morning.
Whether the stress is good or bad, physical or emotional, the toll on our bodies is exactly the same. Stress beats our immune system and activates hormones which attack our nutrient and energy reserves. The result? We succumb more easily to infections, we become anxious, restless, irritable and tired. Even if we can't change our long work hours and exhaustive to-do lists, we can always change our eating habits to help our body to calm down.
Rule Number 1
Increase your intake of lean protein and complex carbohydrates. When your life gets crazy, feed your body with poultry, fish, whole grains, nuts, starchy vegetables, broccoli, greens and beans. Avoid sugar, alcohol and processed foods.
A clean diet is a stress-free diet.
Magnesium, calcium, vitamin C, zinc, potassium and B vitamins will calm your system and your mind. Asparagus, beets, spinach, avocados, lentils, oranges and turkey — all leading sources of folic acid, an important member of the B vitamin family — will help ease depression, which is often associated with stress. Complex carbohydrates will replenish levels of the brain chemical serotonin and calcium may help lower blood pressure, which can be raised during times of stress. (Sources here are: "The Doctor's Complete Guide to Vitamins and Minerals," by Mary Dan Eades, M.D. and "Prescription for Dietary Wellness. Using Foods to Heal," by Phyllis A. Balch.)
De-Stress Menu
Spinach and roasted beets with orange, pumpkin seeds and citrus vinaigrette
(Spinach and beets are both sources of folic acid, pumpkin seeds bring magnesium, and citrus vitamin C to your system.)
Serves 6
Ingredients:
3 bunches organic beets
2 tablespoons extra virgin olive oil
6 cups organic baby spinach, washed and dried
2 oranges, peeled and cut into thin wedges
1⁄2 cup pumpkin seeds
Citrus vinaigrette:
1 cup fresh orange juice
2 small shallots, finely chopped
2 tablespoons white balsamic
2 tablespoons extra virgin olive oil
Salt and pepper to taste
Preheat the oven to 400 degrees F. Cut off the greens from the beets. Scrub the beets clean and put them on a large piece of foil. Drizzle the beets with the two tablespoons olive oil. Fold the foil and crump the sides closed. Roast beets until tender. The amount of time will vary depending on the size of the beets (between 25 minutes to one hour). They are done when easily pierced with a knife. In the meantime, prepare the citrus vinaigrette.
Place the orange juice in a saucepan. Reduce to half on medium-heat. When the orange juice thickens, add the chopped shallots and the vinegar. Slowly whisk the olive oil to emulsify. Add salt and pepper.
When beets are cool enough to handle, peel and cut into thick slices. Place spinach and beets in a serving bowl. Add the orange wedges. Toss with the citrus vinaigrette. Sprinkle with the pumpkin seeds.
Salmon with spiced orange juice
(Salmon is a leading source of calcium and vitamin B6.)
Serves 6
Ingredients:
6 wild salmon fillets, skinned, each about 4 oz
4 garlic cloves, crushed
2 teaspoons cumin
2 teaspoons paprika
1⁄2 cup cayenne pepper
2 teaspoons dried oregano
2 tablespoons extra virgin olive oil, plus 2 teaspoons for the spice paste
1 1⁄2 cups fresh orange juice
1⁄2 cup chopped chives (or scallions)
Pat the salmon dry with paper towel. In a small bowl, combine garlic, cumin, paprika, cayenne pepper and oregano. Add 2 teaspoons olive oil, mix to form a paste. Spread spice mixture on top of fillets. Heat the olive oil in a large skillet over medium high heat. Cook the fillets until mostly done (still pink in the middle). Transfer the fish to a plate. Cover with foil. Add the orange juice and boil over high heat until syrupy and reduced to half. Return fish to skillet and cook for another minute. Sprinkle with fresh chives (or scallions). Serve immediately.
Oven-baked brown rice
(One excellent way to have your complex carbohydrates and vitamin B.)
Makes 4 cups
Ingredients:
1 1⁄2 cups short-grain organic brown rice
2 1⁄2 cups organic low-sodium chicken broth
2 teaspoons extra virgin olive oil Salt to taste
Heat oven to 375 degrees F. Spread rice in an 8-inch baking dish. Bring broth and olive oil to boil, covered. Pour broth over rice. Cover tightly with double layer of foil. Bake 1 hour, until tender. Remove baking dish from oven and let stand for 5 minutes. Uncover, fluff with a fork and serve immediately.
Spicy escarole and greens
(For vitamin C and calcium.)
Makes 4 cups
Ingredients:
2 heads organic escarole, washed, dried and thinly sliced
1 bunch organic red Swiss chard, washed, trimmed, dried and thinly sliced
1 bunch organic arugula, washed and dried
2 tablespoons extra virgin olive oil
2 shallots, finely chopped
3 garlic cloves, crushed
3 teaspoons ground coriander
1⁄2 teaspoon cayenne pepper
Salt and pepper to taste
In a large skillet, heat olive oil over low heat. Add shallots and garlic. Sauté until soft. Add coriander, cayenne pepper, escarole and greens. Cook over medium-high heat, stirring occasionally, until greens are wilted. Serve immediately.
This program aired on January 1, 2011. The audio for this program is not available.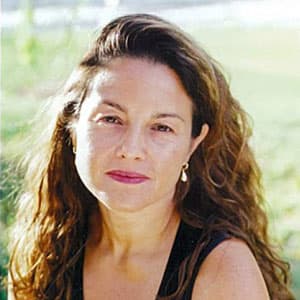 Rachel Zimmerman Health Reporter
Rachel Zimmerman previously reported on health and the intersection of health and business for Bostonomix.