The Emotional Gamut Of Payment Reform, Including Deval Patrick: 'It Will Be Hard'
This article is more than 10 years old.
http://www.youtube.com/watch?v=qjU2b90eZrQ
"We want to crack the code, finally, on health care costs," newly re-elected Gov. Deval Patrick could be heard telling WBUR's Bob Oakes on Morning Edition today. Against that backdrop, Gov. Patrick said, "Payment reform is the next big step — and it will be hard." (Emphasis his.)
It so happens that just a bit after Gov. Patrick's interview aired this morning, the state panel charged with crafting him a bill on payment reform met near the state house, to continue grappling with some of the issues that make it all so hard. (For masses of public comments on same, the panel has just posted them here.)
The panel's challenge today was to discuss eleven formal goals for the legislation, which the Patrick administration aims to submit early in the coming session. The draft language of the goals should be posted soon on the panel's Website. Let's talk, instead, about feelings. As one panel member, Dr. Gene Lindsey, President of Atrius Health, put it: It's important not to gloss over the emotions of payment reform.
Here's the personal list I took away from today's meeting:
Pain: Health care providers, Dr. Lindsey noted, will have to go through a long and painful process of learning a new way to do business. Extracting waste takes more than just writing a memo; it involves developing new skills.
A sense of urgency: With health insurance costs rocketing ever upward, said state Inspector General Gregory Sullivan, "We have to do something."
"We have to get into some speciifcs and come up with some recommendations and face the urgency of where we're at right now," he said. (In fact, the committee will begin to take up potentially controversial specifics next week, members said.)
Said Dr. Lindsey, a bit later: "The crisis is here. the building is on fire." It is hard to change, he said, but "if your change occurs after the building has burned down you haven't necessarily achieved anything."
Little 'Aha!'s and Resolve in the Face of Wrenching Change:
Dr. Lindsey pointed out that the expected shift from fee-for-service to global payments will involve moving to a whole different process of budgeting, on a per-member-per-month basis. It has been years since health care providers have used such budgets, and he estimates that only two-thirds of his administrators know how. "There'a a series of thoughts and 'little aha!s' and epiphanies that have to occur in the minds" of the people who run every health care organization in the state, he said. And that process has to begin now, because the later it gets, the deeper the hole we're in, he said.
"I think" he said, "what we're collectively trying to do is find the will to start the process."

Caution and Reassurance:
State Health and Human Services Secretary JudyAnn Bigby, responding to expressions of fears like these: "We're trying to make it clear that we're not out to gut the health care system and restrict patients' access to providers," she said, but rather to make progress possible. The goal, she said, is to "get buy-in."
Fear arises, she said, because people "don't know how to get from here to there. So if they're simply told 'This is what you must do,' we're setting them up for failure, and this is about taking care of real people." More time is needed, she said, because "we need to learn a lot more about what regulatory and governmental systems need to be in place to make sure the system does not fail."
Still, Dr. Bigby said, the caution must be balanced with urgency, and that is why the draft goals propose a five-year timeframe, despite some calls to allow for ten. "Our intent was to really say, 'You're not going to have ten years to do this,'" she said, "even though many people are coming in and saying, 'We have to have ten years."
This program aired on January 5, 2011. The audio for this program is not available.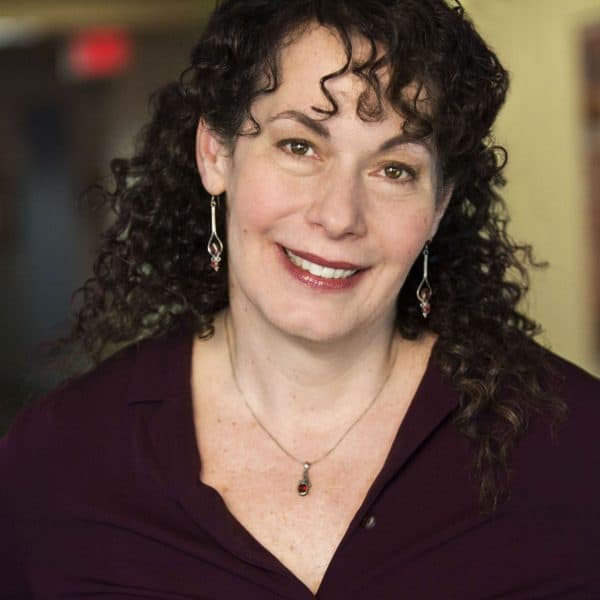 Carey Goldberg Editor, CommonHealth
Carey Goldberg is the editor of WBUR's CommonHealth section.