Gazing Into The Crystal Ball: How Will The Supremes Rule On Health Overhaul?
This article is more than 10 years old.
A story in the L.A. Times concludes that the decision not to hear a recent case that challenged a federal ban on felons possessing body armor does not bode well for opponents of the law. Here's the lede of the story, headlined: "Supreme Court ruling hints of difficulty for Obama insurance law foes:"
The Supreme Court may not be so anxious to rein in Congress' broad power to pass regulatory laws under the Constitution's commerce clause, the key point of dispute in the pending court battles over President Obama's health insurance law.

By a 7-2 vote, the justices turned down a constitutional challenge to a 2002 law that makes it a federal crime for a felon to have body armor or a bulletproof vest.

The majority's decision, rendered without comment, could make it more difficult for those challenging health insurance reform to win court orders overturning parts of the new law.
But an article on the same case that appeared in The Wall Street Journal law blog, "Does Dissent In Body Armor Case Bode Ill For Health Care Law?" doesn't exude such certainty.
Those reading the tea leaves on how the Supreme Court will judge the health-care overhaul may want to examine a dissent filed by two conservative justices this morning in a case involving the Constitution's Commerce Clause.

Over the dissent of Justices Clarence Thomas and Antonin Scalia, the court declined to hear the appeal of Cedrick Alderman, an ex-convict from Washington state who challenged a 2002 federal law making it a crime for former felons to possess body armor. Mr. Alderman was sentenced to 18 months in prison after he was found with body armor during a police stop...

Justice Thomas, joined by Justice Scalia, wrote that the court should have heard Mr. Alderman's appeal. He recalled the court's 1995 decision striking down a portion of the Gun-Free School Zones Act, which used a similar rationale to make possession of a firearm within 1,000 feet of campus a federal crime. That precedent provides ammunition for the argument that the body armor act exceeds the congressional commerce power, they wrote.

They called for the Supreme Court to reaffirm its "commitment to proper constitutional limits on Congress' commerce power."
This program aired on January 11, 2011. The audio for this program is not available.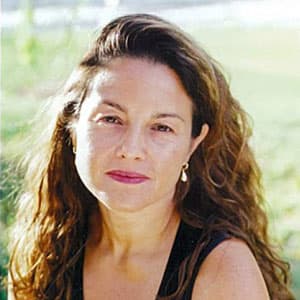 Rachel Zimmerman Health Reporter
Rachel Zimmerman previously reported on health and the intersection of health and business for Bostonomix.