RFK Grandson Bemoans 'Toxic' Political Rhetoric
This article is more than 10 years old.
The grandson of Robert F. Kennedy is bemoaning what he's calling a "toxic" political environment following the shootings in Arizona.
Joseph Kennedy III was the featured speaker at a ceremony commemorating the anniversary of the famed "City Upon a Hill" speech, delivered in the House Chamber by his great uncle, President-elect John F. Kennedy, 50 years ago.
Speaking from the very same rostrum, the younger Kennedy said for too long, the rhetoric in Washington has been toxic.
"This isn't what President Kennedy stood for," he said. "It isn't what Dr. King, or Robert Kennedy stood for. They took on the big problems of our world. They looked to those common threads that united us, rather than diving into the identity politics to find those that divide us."
Kennedy referenced Saturday's wounding of Arizona Democratic Rep. Gabrielle Giffords and the killing of six others and said citizens and political leaders — on both sides — must learn to engage each other in a respectful way but not attack each other's integrity.
Both Robert Kennedy and JFK died at the hands of assassins.
Kennedy is the son of former Rep. Joseph Kennedy and currently works as a prosecutor on Cape Cod.
The Associated Press contributed reporting.
Related:
This program aired on January 11, 2011. The audio for this program is not available.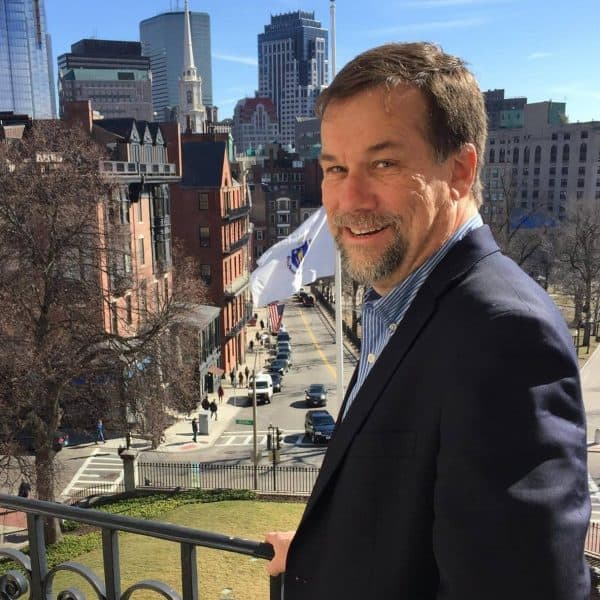 Steve Brown Senior Reporter/Anchor
Steve Brown is a veteran broadcast journalist who serves as WBUR's senior State House reporter.