Pass Protection For Patients
This article is more than 10 years old.
For anyone who has followed the New England Patriots and their beloved quarterback Tom Brady all these years, the disastrous 28-21 trouncing by the New York Jets in the recent play-off game was a real stab in the heart. The Jets managed to sack our QB five times last Sunday, despite the Patriots' history of pitch-perfect pass protection.
While drowning my sorrows in a bucket of Buffalo chicken wings and ruminating on this concept of "pass protection," I started thinking about another kind of "pass-off." That is: the "patient pass-off," also called sign-out. Patient sign-out occurs in teaching hospitals when one resident's shift ends and another begins. Interns try to convey crucial information about a patient's care: what is happening with the patient, what needs to be followed up on. When I was a resident sign-out happened just once a day: when the end of one 24-hour-on resident's shift collided with next's. But with recent changes in residency duty hours, information sign-out between residents has become more frequent.
In 2003, the Accreditation Council for Graduate Medical Education restricted residents' working hours in response to concerns about resident sleep deprivation and its effect on patient safety. In 2008 the Institution of Medicine curtailed resident work hours even further. With this restriction, the number of patient hand-offs increased.
In fact, a 2006 survey published in the Archives of Internal Medicine found that a member of a patient's primary care team was present for less than half of that patient's total hospital stay.
Although sleep deprivation is very real among residents and potentially very dangerous for patients, poor transfer of critical information is also fraught with the possibility of error. One study published earlier this year in the journal Pediatrics looked at the process of patient sign-out. The study found that the single most critical piece of information about a patient was not successfully communicated 60% of the time, despite the post-call intern's belief that it was. And for 69% of patients, the intern coming on duty failed to note at least one of the items the signing-out intern deemed most important to know. In fact, this most important piece of sign-out information was not mentioned by the in-coming intern for 40% of patients. These break-downs in communication occurred whether sign-out was verbal or written. What may be even more concerning is that, despite the documentation of this poor transfer of information, both the post-call and on-call interns gave themselves high marks (over 8 on a scale of ten for both groups) in the quality of their sign-out.
Clearly more studies are needed in this area critical to patient care and safety. Ongoing studies are looking into, among other things, the development of a web-based resident sign-out training program.
Theoretically, participation by the patients themselves could empower patients to act as their own safety advocates and improve outcomes. But the success of similar patient participation programs has been mixed at best. A "Partners in Your Care" program aimed to empower patients to ask their health care workers if they had washed their hands met with little success in a Cleveland VA Hospital. Although 60% of patients reported being willing to ask the doctor to wash his or her hands, none of the patients was observed during morning rounds to do so. And according to the 2001 book Making Health Care Safer there is insufficient evidence of the effectiveness of such patient participation programs to widely endorse them.
Or maybe every sign-out team just needs a tight end to provide pass protection.
This program aired on January 18, 2011. The audio for this program is not available.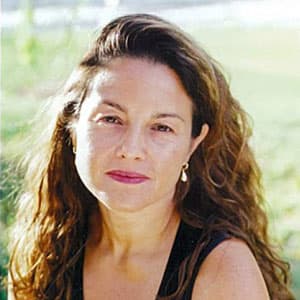 Rachel Zimmerman Health Reporter
Rachel Zimmerman previously reported on health and the intersection of health and business for Bostonomix.