Mass. Blue Cross Reports High Marks For Global Payment Plan
This article is more than 10 years old.
WBUR's Martha Bebinger reports this morning on promising results from the first year of a Blue Cross Blue Shield global payments plan. Check out her full report, including audio, here.

As the state ponders a move to global payments to improve care and control health care spending, there is early evidence the strategy works.
Eight hospitals and physician groups that have been under this new payment model through Blue Cross and Blue Shield for at least a year are releasing the results. The groups all came in under budget and scores show they improved care. The verdict is out on whether patients like the change.
These hospitals and doctors say the move to global payments is a big deal. Doctors and hospitals receive a yearly budget for all their Blue Cross patients instead of getting paid for every office visit, test and procedure. The goal is save money while providing better care.
So let's look at how these providers did in their fist year in three areas: cost, the quality of care and patient satisfaction.
Quality goes up
On quality, Blue Cross says at least twice as many patients under a global payment got cancer screenings, regular check-ups and kept their diabetes or heart disease under control as did patients in traditional plans.
Doctors at Tufts Medical Center boosted their patient quality scores, in part, by creating a registry of patients with a chronic disease and assigning nurses to track who needed a test or an appointment.
Jeffrey Lasker, CEO at the Tufts physician network, says the registry "helped us identify the patients who are in need of screenings or other follow-up measures so that's been very highly effective." Two years ago, Tufts fought pressure from Blue Cross to sign this global payment contract. But Lasker says once physicians started working under it things went well.
Costs go down
On costs, Blue Cross has pledged that over five years, the move to global payments will cut rising health care costs in half. Instead of going up at roughly 10-12% a year, the increase would be 5-6%.
So are these providers on track?
Blue Cross Senior Vice President for Health Care Services Patrick Gilligan says "we can definitely say that they are saving money versus what we would have anticipated at the time."
Health care spending overall is down with the economy, but Gilligan says putting providers on a budget is also prompting them to be more efficient.
Blue Cross highlights two small examples of changes that are saving money. The number of patients readmitted for complications after surgery is down at a savings of about $1.8 million and the insurer says physicians at Brockton Hospital saved $300,000 by reducing visits to the emergency room. Patients often go to an emergency room in the evening or on weekends when their doctor's office is closed.
Marcia Goslin is a nurse in a Brockton physician's office that is open for patient's after hours. Goslin says the extra hours are important, "especially (for) moms with a sore throat, who aren't feeling good, and they don't have anyone to watch their kids until their husband gets home. We have a lot of people who are coming in, vomiting, and need hydration. We take care of them just the way they would during the day."
Staying in-network
But while patients are seeing more conveniences under global payments, they are also experiencing new limits on their choice of hospitals and specialists. To stay on budget, doctors try to keep patients in their network when they need to see a specialist or go to the hospital.
Bob Weinstein, chief of family medicine at Signature Healthcare, the group that owns Brockton Hospital, is frustrated that Blue Cross isn't explaining this to patients.
"We are told, the patients are told, they need to stay within our network," says Weinstein. "When patients call the insurance companies, typically, they'll get a different instruction, (which is), you can go anywhere as long as Dr. Weinstein signs the referral. That puts me in a very difficult position."
Weinstein says he can better coordinate care if a patient sees a colleague at Brockton, and he doesn't like arguing with patients about where they can go or who they can see. Blue Cross has a new customer service line specifically for patients whose care is now under a global payment. Patients routed to these lines are now told, "your primary doctor knows what's best for you," not "you can go anywhere as long as you get a referral." Blue Cross says patients will have more confidence in the change to global payments if they hear about it from their doctor.
What do patients think?
Which brings us to the third test for these hospitals and doctors after one year on a global payment: What do patients think? Overall patient satisfaction scores are no better than they were before.
In response, hospitals are trying all kinds of things including free valet parking and WIFI in waiting rooms. The Mount Auburn Cambridge physicians group has hired a hotel consulting firm to help doctors, nurses and staff with the patient version of customer service. The president of the Mount Auburn group, Barbara Spivak, says doctors have to improve on every measure to make this global payment contract work because the budget gets smaller every year, "so each year it gets significantly harder and at some point you won't make it on the budget piece."
"That commitment alone has really influenced the whole market because it's gotten physicians and hospitals to think differently," says Dreyfus.
Dreyfus says the next steps for doctors and hospitals under global payments will be persuading patients that the best-known hospitals aren't the only places to get great care; helping patients with chronic conditions get healthier, or at least not worse; and then looking at which doctors are doing the best job and following their example.
For more on the Blue Cross findings and their implications, the Globe's Liz Kowalczyk writes about them here. In particular:
Dr. JudyAnn Bigby, Massachusetts secretary of health and human services, said yesterday that she plans to hand the Legislature a specific proposal within the next several weeks to switch providers to a global payment system.

"The incentives we have now are all in the wrong way,'' she said.

Most doctors and hospitals are paid separately for each test, procedure, and office visit, which many believe encourages unnecessary, poorly coordinated care and is driving up costs.

"We should be examining [the Blue Cross system] very closely as we think about implementing payment reform in a more broad way,'' Bigby said.
For true gluttons on this topic, please check CommonHealth later today for my own notes on the Blue Cross findings.
This program aired on January 21, 2011. The audio for this program is not available.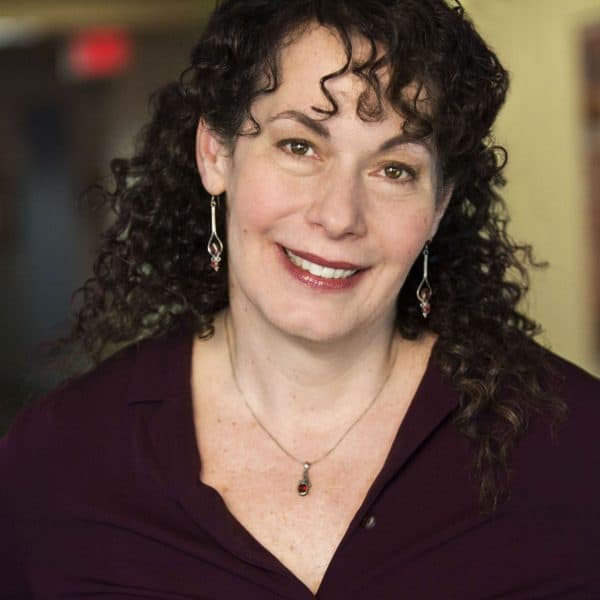 Carey Goldberg Editor, CommonHealth
Carey Goldberg is the editor of WBUR's CommonHealth section.