Poor Patients, Hospitals To Pay More Under Gov's Proposed Budget
This article is more than 10 years old.
Even with the governor's plan to recoup savings from Medicaid — through innovative new approaches to covering the sickest, and most expensive patients — many vulnerable residents will be forced to pay more. Low-income patients, for instance, will see their co-payments increase:
[Secretary of Health and Human Services, JudyAnn] Bigby said that copayments for the poorest patients will increase from $3 to $4 and to $5 for those with somewhat higher incomes. The increases would not apply to medicines needed to control chronic health problems, such as hypertension, high cholesterol, and diabetes.
Hospitals would also take a hit:
The Massachusetts Hospital Association released a statement that described the $150 million in rate cuts for hospitals and other providers as a "troubling'' trend. "This cost shift helps the state budget, but it is devastating to hospital budgets and is a contributing factor to rising commercial insurance premiums,'' the association said.
As would programs for the disabled. Overall, The Globe reports, "the public health budget would decrease from almost $498 million to $472 million."
Public health advocates and a leading Senate Democrat decried proposed cuts to services for developmentally disabled children and low-income women contained in the governor's budget. An analysis by the Massachusetts Public Health Association, an alliance of leaders from social service agencies, showed that the single biggest reduction proposed for the Department of Public Health is in early intervention services that support families with developmentally disabled children.
Amy Whitcomb Slemmer, executive director of the consumer advocacy group Health Care for All, said in a statement that the group is deeply concerned about some of the governor's proposed cuts:
"While we are encouraged that the Governor's budget made few new cuts to MassHealth and Commonwealth Care benefits and eligibility, and we recognize difficult choices had to be made, we are extremely concerned that the deep cuts made to public health programs and prescription drug coverage will have an adverse impact on many residents and increase long-term costs. The elimination of health promotion activities, and cuts to HIV, early intervention and WIC will only make matters worse for vulnerable Bay Staters. Moreover, a $10 million reduction in prescription drug benefits for seniors will make medicines for many elders unaffordable. We will work tirelessly with the Governor and state leaders to bolster the public health budget, improve the affordability of prescription drugs, and continue to advocate for restoration of adult dental benefits, which are critically important to overall health and were significantly reduced in the FY 2011 budget."
Patrick's plan to hold spending down, and avoid about $1 billion in new costs through "aggressive cost-controlling methods" related to health care, was met with a kind of I'll-believe-it-when-I-see-it response. Michael Widmer, head of the Massachusetts Taxpayers Foundation told The State House News: "The number one question, far and away in this budget in terms of whether it holds together or not is essentially holding Medicaid spending flat while having a 5 percent growth in enrollment," Widmer said. "It would be an historic achievement if the administration could pull that off."
Still, Deborah Enos, president and CEO of Neighborhood Health Plan (80% of the plan's 230,000 members are individuals covered by the state through MassHealth or paid for or heavily subsidized by the state) says while some painful cuts might be made in the short term, cost savings from Medicaid could definitely offset that — someday. "Is it doable in a 12-months period, that I don't know," Enos said in an interview. "I do believe that there are significant savings in the Medicaid budget through some restructuring, using the type of programs that Neighborhood and other programs use, that is, focusing on the individuals who are sickest of the sick and also who cost the most — these are the people who most benefit from advanced care management and that would generate some savings"
This program aired on January 27, 2011. The audio for this program is not available.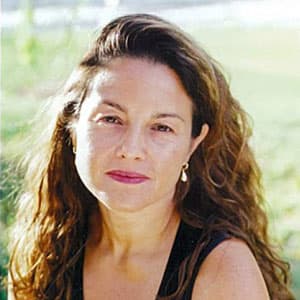 Rachel Zimmerman Health Reporter
Rachel Zimmerman previously reported on health and the intersection of health and business for Bostonomix.