Head Lice Questions, Part Two: Fear Of Reinfestation, And More
This article is more than 10 years old.
Please click here for our first head lice post, introducing our experts and asking the initial four questions. We posted a few questions a day, then wrapped it all up with an overarching post here and a segment on Radio Boston. Reader input very welcome!! Do you agree with the answers? Do you have other questions?
Meanwhile, just to show that I'm not alone in my pedicular obsession, The Los Angeles Times posted a piece about head lice and the eternally fraught question of school no-nit policies here just yesterday.

5. When I tell other parents that my child has lice, I learn for the first time that several of their children have had them lately, too. Shouldn't the parents have told me?
Mimi Stamer, Massachusetts School Nurse Organization:
Yes, the other parents should have told you, but unfortunately many people continue to keep it a secret or private. You should calmly express that you appreciate learning now and share why it is important for children's parents to be informed so they may begin checking, treating, and prevent continued spreading.
Deborah Altschuler, National Pediculosis Association:
Communities that speak openly about head lice are in a much better position to avoid embarrassment and overcome stigmas.  Not surprisingly children are often much better at understanding this issue than parents. The silver lining of an outbreak is that it puts the issue in the forefront.  We can learn a lot about our community preparedness for communicable diseases in general by the way we respond to head lice.  Parents need to work together and respectfully communicate on this and other public health issues whenever possible.
Richard Pollack, PhD, IdentifyUS, LLC:
There's no 'right' answer to this loaded question.  For those who have exaggerated the significance of head lice to a major disease status, then you'd likely want every child who has ever been within a mile of an infested person to carry a scarlet louse emblem.  For those who consider head lice to be the most minor of childhood maladies, then the only thing to carry would be a smile, a feeling of camaraderie and some compassion.
Helen Hadley, The Nit-Picker, Inc:
In a perfect world, yes, absolutely they should have told you, provided they had had contact with you in recent weeks. By telling you that their family had lice, you were being granted the opportunity of making your own determination about having physical contact with them—it should certainly not be their decision to make for you.
6.  After the expenditure of a great deal of time and/or money, my child seems to be lice-free, but now I'm paranoid about re-infestation. If another child wants to play with my child, may I ask the child's parents if they're absolutely sure the child is lice-free?
Mimi Stamer, Massachusetts School Nurse Organization:
Unless your child is living in a "bubble" you will have to expect that he/she may be in contact with others with lice. Considering your child's recent experience and your successful resolution, I would suggest that you share openly with the child's play-date parent about your child's experience and inquire if they have any current concerns or suspicions about their own child having lice. There won't be any absolute guarantee. You will need to continue to monitor your own child's head and accept that lice may re-occur. Teach your child, too, about containing her hats/scarves/coats; not sharing combs and hair accessories, etc.
Deborah Altschuler, National Pediculosis Association:
Prevention isn't just about preventing head lice.  It's also about preventing inappropriate responses and risky treatments.  If you are doing the things you can do to secure your own peace of mind by checking your children regularly, you can relax a bit about other children.  And if all the parents are mobilized to do the same, head lice will become less and less of a problem for your family and community.   Screening children for head lice is an ongoing healthy hygiene measure – not just something to do when you hear of another infested child.
Richard Pollack, PhD, IdentifyUS, LLC:
Eliminating head lice should not require much time or money. Most treatments are applied for just 10 minutes, then rinsed off, and then reapplied about 10 days later.  Even for the prescription product labeled for an 8-12 hour treatment, it doesn't take more than a few minutes to apply it and then to wash it off.  A hefty time commitment is faced only by those who insist on trying to render their child free of 'nits' (louse eggs).  That should always be a personal decision, based upon aesthetic issues, as it rarely is a significant or practical means to eliminate a louse infestation.  Note that the majority of presumed 'nits' are inviable or are merely other objects mistaken to be louse eggs.
Might you ask the parents of another child if they're sure their child is free of lice?  You could, but do expect some of those parents to avoid you like the plague.  Asking the question might well be interpreted as being impertinent or intrusive, and certainly a bit overprotective.
Helen Hadley, The Nit-Picker, Inc:
You can ask the other child's parents if they have checked their child for lice and you can ask for their assurance that no lice were found. However, not everyone who has lice knows it. Most people wouldn't know what they were looking for if they tried. Furthermore, it is impossible for any of us to be "absolutely sure" that we are lice free—not your friends, the school nurse, the principal or your physician. Anyone can get lice. Itching does not accompany an infestation of lice with everyone and they could tell you in all honesty that they are lice-free, when in fact they are not.
If your family has recently had lice and you ask another family if they currently have lice, you may find them to be more concerned about their contact with you than you are of your contact with them.
7. May I ask to inspect the other child's head before allowing a playdate? May I ask that long hair be tied back or that the child wear a hat?
Mimi Stamer, Massachusetts School Nurse Organization:
You should not be inspecting another child's head without the permission of the parent.
You may ask that your own child's hair be tied back and wear a hat but you can't request that of others unless you have a conversation with the other child's parent.
Deborah Altschuler, National Pediculosis Association:
Many of these questions unfortunately reflect a reactive and very common counterproductive mentality.  Better to have a community that is proactive — mobilized in advance of outbreaks.  This is the spirit of the NPA's No Nit Policy.  But be aware that No Nit Policies can vary greatly from school to school.  Too often they are spoken of as though they are all the same.  Many policies such as "live lice only" policy are reactive and treatment-based.   A true No Nit Policy is proactive and prevention based.  Prevention is again not just about head lice, it is also about preventing inappropriate responses and unnecessary exposures to potentially harmful chemicals and pesticides.
A true No Nit Policy does not sacrifice relationships for the goal. A true No Nit Policy is respectful and science-based rather than punitive or fear-based.  It is about education, preparation and sensitivity to the many variables affecting each child in the group setting.  NPA's policy recommendation could have been called a "Policy for Pediculosis Etiquette".   A proactive community effort assures that everyone is accurately informed, enabled, and ready to respond with safe and effective tools.  This will also help avoid surprise, panic and unfair expectations that certain treatments are entirely safe and effective when they are not.  Be cautious of information that persuades you to believe head lice are a nuisance and not a health problem.  It is never healthy to directly and repeatedly expose children to pesticides especially when safer choices are available.  It is always best to remember and respect the fact that head lice are very important to the people who have them.
Richard Pollack, PhD, IdentifyUS, LLC:
You can ask, but expect your child to lose many friends this way.
If you expect the child will be working in a food handling establishment, then it would be fine to confine the hair in such a manner, as per relevant regulations.  Otherwise, I believe this request would be completely unjustified, bordering on an hysterical overreaction.
Helen Hadley, The Nit-PIcker, Inc.:
You can ask to inspect the head of another person's child but without the consent of the parent you have no legal right to touch their child at all--for any reason.
You have the right to ask that a visiting child have their hair back or that they wear a hat. By the same token, they have the right to refuse. If the request suggests that you are distrustful of the other family, they will probably be offended, perhaps irrevocably. A better option would be to say that, in light of your child's having recently had lice, you would be more comfortable if both children have their hair back and/or wear a hat. They can then decide for themselves how they want to handle the situation for their child. Alternately, you could say that because lice are going around their classroom, you'd be more comfortable avoiding play dates entirely or at least agreeing to a common set of parameters for the children, i.e., hair pulled back or pinned up, no sleepovers, no dressing-up activities, no playing with each other's hair, etc.
It doesn't work to anyone's advantage for one parent to unilaterally control the activity and behavior of another family's child. However, inviting the other parent to think through each of your concerns about the spread of lice between your children allows you to establish mutually agreed-upon terms for the children's activities together.
8.  I hear a rumor that the infestation spread because one parent was — or is — in denial, convinced for some reason that lice was an impossibility. What do I do?
Mimi Stamer, Massachusetts School Nurse Organization:
You need to manage your own child and control your own child's close contact with other children who you have concerns about. If the other child is in school, you may express your concerns to the school nurse, and she may be able to use that insight to educate all parents about lice occurence and management, as well as follow up if appropriate with the parent/child of concern.
Deborah Altschuler, National Pediculosis Association:
Energy spent placing blame is wasted energy.  Be proactive!!
Richard Pollack, PhD, IdentifyUS LLC:
Try to ignore rumors, as they tend to be unfounded.  Repeating such rumors to others can damage reputations and destroy friendships.
Helen Hadley, The Nit-Picker, Inc:
Taking action based on rumor shouldn't happen under any circumstances and hopefully our children learn this from our example.
Tomorrow: When kids "flunk" the lice inspection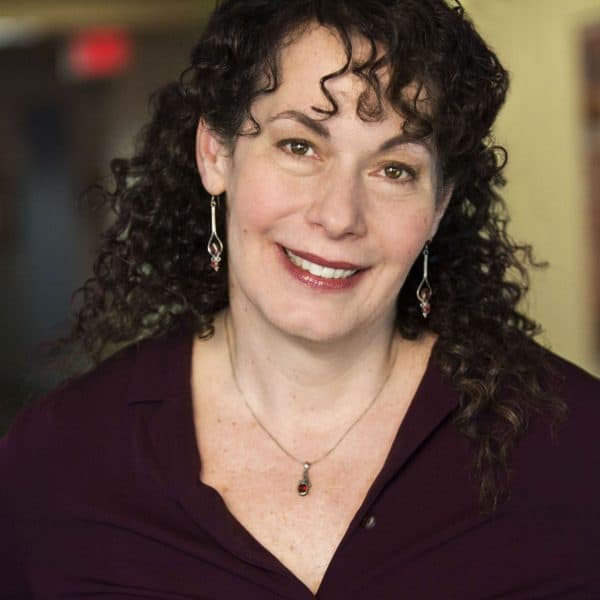 Carey Goldberg Editor, CommonHealth
Carey Goldberg is the editor of WBUR's CommonHealth section.