In Memoir, Patrick Admits Thoughts Of Resigning During First Term
This article is more than 8 years old.
An announcement by Gov. Deval Patrick that he's going on a 10-day trade trip to Israel and Great Britain was overshadowed by questions about his upcoming memoir, due out in the spring. The questions came after the Boston Globe reported on the book's content, based on a reporter receiving an advanced copy.
Like most authors, Patrick was eager to talk about his book, but not give too much away. And for anyone interested, they'll have to wait until April when the book, called "A Reason to Believe," hits the bookstores.
On Wednesday morning, Patrick tried to be coy when asked how the Globe managed to get an advanced copy of an uncorrected proof, but admitted his publisher has been making some copies available for "reviewers."
While the Globe story focused on his thoughts of resigning soon after taking office due to his wife's treatment for depression, the governor said it's much more than that.
"It's a book about about life lessons. It's a book about the mostly, or frequently, anonymous, quiet encounters with teachers or other people I've met who have left a lasting impression, and have given me a set of values that I try to live by," Patrick said.
Patrick said it is not a political book. As for the report he claims to still be subject to racial stereotypes, Patrick said there's nothing about being governor that immunizes him from the rest of life.
And regarding his thoughts of resigning soon after taking office, the governor noted he's still here — but acknowledged his family comes first.
"I'm honored to have this job. I've loved doing it. Even on the hardest day, it's a privilege," he said. "But my family comes first. And that period that was reported on was a particularly challenging time in our family. But we worked our way through it."
While the book has many speculating if Patrick is thinking of running for higher office, he again tried to tamp down that notion, reiterating he doesn't have any plans or interest in running for anything else than governor of Massachusetts, adding he believes in certain distinctive American values that he wants to celebrate in his book.
This program aired on February 9, 2011. The audio for this program is not available.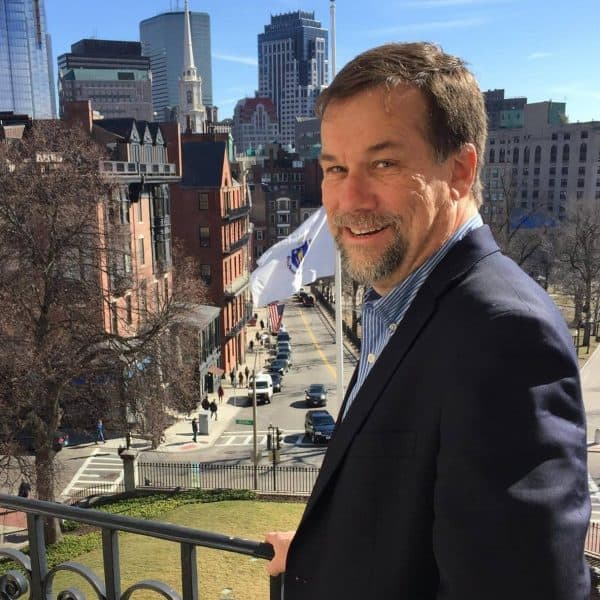 Steve Brown Senior Reporter/Anchor
Steve Brown is a veteran broadcast journalist who serves as WBUR's senior State House reporter.