'Shaken Baby Syndrome' Responses, And Talk Of The Nation Segment
This article is more than 10 years old.
NPR's Talk Of The Nation aired a segment today featuring Emily Bazelon, the senior Slate writer whose article on Shaken Baby Syndrome appeared in last Sunday's New York Times magazine. You can find the segment here after about 6 p.m.
He said in an email: I liken the abusive head trauma debate to the autism-vaccine one,
where a small group of zealots create the impression of legitimate scientific disagreement. Emily--whom I consider a friend and good journalist--and I agreed to disagree on the matter. I unfortunately
can't call in to the show this afternoon, but I hope that Talk Of The Nation has somebody speak with the silent majority of child abuse experts and researchers who feel the NYT Magazine piece gave too much credence to fringe viewpoints.
And here's a brief excerpt from his chapter:
Tell any doctor about a child with a large skull fracture, a huge subdural bleed, obvious retinal hemorrhages, and a previous wrist fracture, they argue, and each will tell you the child was suddenly, violently injured. "It"s about as clear as it gets," one of Matthew"s doctors said. "You can argue the circumstances "til you"re blue in the face," another said, "and you"ll never decide exactly how [the abuser] did it. But you know they did."
We invite and welcome honest debate on the important topic of shaken baby syndrome - the leading cause of all child abuse deaths in the United States, but we find the NYT Magazine feature to be ill-informed, inaccurate and misleading and, most importantly, an effort to undermine a hard fought public service campaign to save children's lives and to educate parents and child care providers.

The American Academy of Pediatrics (AAP) defines the types of forces associated with this devastating form of child assault/homicide, "The act of shaking leading to shaken baby syndrome is so violent that individuals observing it would recognize it as dangerous and likely to kill the child." Here in New York City, the Office of Chief Medical Examiner published a study in 2009 that examined 49 child homicides involving AHT and concluded that shaking alone kills babies.

There is widespread consensus that shaking babies is dangerous and often lethal: mainstream scientists and medical organizations, such as the American Academy of Pediatrics; the National Association of Medical Examiners and the American Academy of Ophthalmology have published positions statements recognizing SBS and each describe their discipline's role in its diagnosis and response. This year, the Centers for Disease Control and Prevention (CDC) published a SBS prevention guide for health departments and community organizations and recognize SBS as a "public health issue." The Department of Defense authorized an SBS prevention initiative in 2007 and continues to provide this prevention education throughout the world.  Several states, including New York, Texas and Ohio, have passed legislation that require SBS training for child care providers and/or distribution of SBS prevention materials to parents of new babies.  This year the United States Senate again passed a resolution declaring the third week of April 2010 as "National Shaken Baby Syndrome Awareness Week."

NYT Magazine article totally dismisses the large numbers of perpetrator confessions and guilty pleas to these vicious and deadly crimes against babies each year. In the past fifteen months, in Queens County alone, five perpetrators have confessed to violently shaking a baby for whom they were either the parent or caregiver. None of these perpetrators had a criminal history. They described in detail how they violently shook the babies and how the babies responded. We find it interesting that in each case, the perpetrator's account matches what the doctors expect the child's symptoms to be after a violent shaking Most perpetrators of abusive head trauma assaults and murders plead guilty without a trial. These perpetrators stand in open court under oath and describe how they became frustrated with a crying infant and then violently and repeatedly shook the infant. The perpetrator describes how he/she watched the baby's head fly back and forth and how the baby became immediately limp, unresponsive or instantly died. We wonder whether the small group of outliers and paid naysayers who claim to doubt the validity of this medical diagnosis and crime, but yet enjoy the prestige of high-visibility media access, would allow their children to be held under their arms and shaken hard enough, over and over, so that their forehead hits their chest and the back of their head their back. Do you really believe that shaking a baby won't hurt them?
This program aired on February 9, 2011. The audio for this program is not available.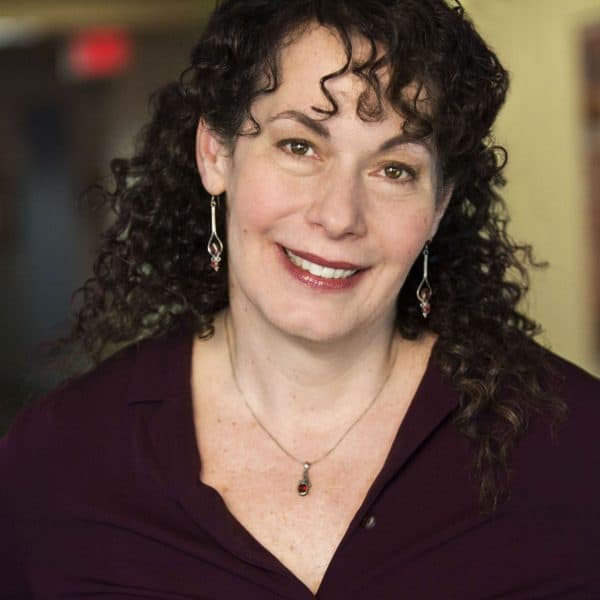 Carey Goldberg Editor, CommonHealth
Carey Goldberg is the editor of WBUR's CommonHealth section.