Message After Cancer Death: We Need More Drugs For Subsets Of Patients
This article is more than 10 years old.
I didn't realize at first that Adriana Jenkins was dead.
I followed Karen Weintraub's tweet to this Forbes piece that Adriana wrote. It began "I am dying," and expressed her gratitude that despite the virulent form of her breast cancer, the drug Herceptin — which is suitable for about one-quarter of breast cancer patients — likely had given her nine more years of life.
As a drug-industry insider — Adriana is well-known in New England biotech circles as a publicist — she understands the pressures that lead companies to develop drugs for the largest possible group of patients. Yet there's a desperate need for "personalized medicine" drugs tailored to smaller groups of patients.
She writes:
One idea is to create an incentive for drugmakers comparable to that in the Orphan Drug Act. Passed in 1983, it encourages companies to develop drugs for diseases that have a small market (fewer than 200,000 patients in the U.S.). Under the law, companies that develop such a drug may sell it without competition for seven years, in addition to often receiving quicker "fast track" regulatory review. This has become such a profitable pursuit that most drugmakers are pursuing at least one "orphan" drug.

A comparable law could push drugmakers to develop PM drugs for cancer and other deadly ailments. It could combine additional market exclusivity with assurance of accelerated regulatory review. The Orphan Drug Act was passed only because of the support of the National Organization of Rare Diseases. I urge patients, physicians and insurers to create a similar group to support the commercialization of personalized cancer drugs.

I am so grateful for the extra time a PM drug gave me. My hope is that future patients have the same chance to benefit from personalized medicine.
I saw that the Forbes piece was dated Feb. 28, and thought it was odd they had published it so early. Then I came across this tribute to her in Xconomy, and realized that she had just died, at 41.
Luke Timmerman writes in Xconomy:
I was really struck by the Forbes piece yesterday and the clarity of Jenkins' writing. Her post reminded me how powerful it can be when a knowledgeable patient speaks up from personal experience to weigh in on a matter of public interest. I wish more patients would come forward like this to tell their stories. Who knows, maybe Jenkins inspired a few to follow that example.

There will not be a formal memorial service, but if you have any memories of Jenkins that you'd like to share, Xconomy readers are certainly welcome to leave comments below. Instead of flowers, her family asks friends to consider sending a donation in honor of Jenkins to the Dana-Farber Cancer Institute, 10 Brookline Place West, 6th Floor, Brookline, MA 02445. Attn: Dr. Jennifer Ligibel's Research Fund.
A comment after Luke's piece sums it up better than I can. It reads in part:
I'm not sure you can get a more free willed spirit of love than that, which is what a woman, this woman, Adriana Jenkins has displayed in her final hour as she worked to help others receive at least what she had. What a hero, what a powerhouse,
This program aired on February 11, 2011. The audio for this program is not available.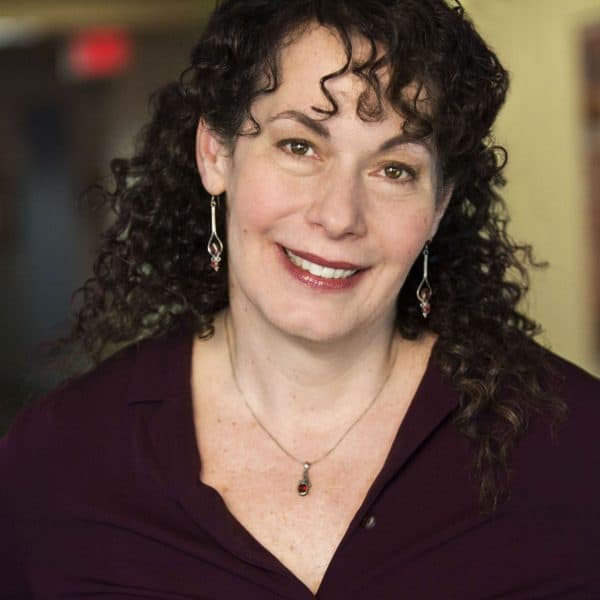 Carey Goldberg Editor, CommonHealth
Carey Goldberg is the editor of WBUR's CommonHealth section.