AP: Laughing Gas For Labor Pain Coming To Dartmouth
This article is more than 10 years old.
Now, an AP dispatch says that Dartmouth-Hitchcok Medical Center will begin offering nitrous oxide as an alternative pain-killer for laboring women.
At Dartmouth-Hitchcock, where officials plan to order two machines, nurse midwife Suzanne Serat estimated that 10-20 percent of her patients might try nitrous oxide.

"We have a number of people who don't want to feel the pain of labor, and nitrous oxide would not be a good option for them. They really need an epidural, and that's perfect for them," she said. "Then we have a number of people who are going to wait and see what happens, and when they're in labor, decide they'd like something and then the only option for them is an epidural but they don't need something that strong. So they would choose to use something in the middle, but we just don't have anything in the middle."

The hospital hopes to begin offering nitrous oxide for labor by summer. In the meantime, the federal Agency for Healthcare Research and Quality is reviewing the effectiveness and safety of nitrous oxide compared to other pain relief methods.
As we mentioned in our earlier post, nitrous oxide (which is basically the same thing you get at the dentist's office) doesn't have the super-pain-relieving magic of an epidural. But, it's been found to be safe and effective: and it definitely take the edge off, according to women who have used it, to the point that some laboring moms may never end up needing an injection of anesthesia in their spine.

[Nitrous] offers something closer to an elixir of dulled pain tempered by nonchalance, says William Camann, chief of obstetric anesthesia at the Brigham & Women's Hospital and the co-author of the book "Easy Labor." "The pain may still exist for some women but the gas may create a feeling of, 'Painful contraction? Who cares?'"
Right now, nitrous oxide is used by about 50% of laboring women the United Kingdom; 60% in Finland and widely across Canada, according to a published review. But it's available only in two U.S. hospitals.
Apparently, that may be changing.
This program aired on February 14, 2011. The audio for this program is not available.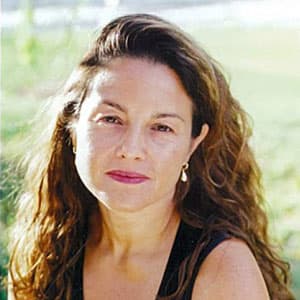 Rachel Zimmerman Health Reporter
Rachel Zimmerman previously reported on health and the intersection of health and business for Bostonomix.