Tufts Medical Center Says Nurses Union Allegations Are False
This article is more than 10 years old.
Earlier, I posted excerpts from a Massachusetts Nurses Association press release saying that staff reductions at Tufts Medical Center are resulting in less than adequate patient care. I also cited a May 2010 letter from nurses to the Tufts Medical Center Board of Trustees detailing a few examples of sub-standard care due to lower staffing levels. Here is the medical center's response:
The stories that the MNA sent you that were included in their May 2010 letter to our Board of Trustees are baseless and unverified – our nursing administration and others looked into these when they sent the letter to the Trustees and found them to have no basis in fact. They are incredibly inflammatory and are a scare tactic from the MNA.

When you mention the "unsafe staffing reports," the reader needs to know what they are. They are union tools that carry the union logo and are submitted to the union after the fact. Nursing managers who are on the floor are able to remedy any situation in which a nurse feels the need for assistance on the spot. There is no independent verification of these reports by any credible third party. There is no clinical, regulatory or legal standard to be followed in filing them. So you understand, nurses have multiple options from which they can choose to get immediate help in any situation – Tufts Medical Center does not wait to see a copy of a report filed with the union to make adjustments to staffing levels or other adjustments on a floor when nurses need assistance.

Contrary to the union's assertion, there have been no across the board cuts of nursing staff at Tufts Medical Center. In fact, we have added many clinical care technicians over the past year to assist nurses in their work and enable nurses to focus on nursing-specific duties instead of removing meal trays and emptying bedpans.

Tufts Medical Center is proud of the exceptional care our nurses and other caregivers provide. Our quality has been verified by numerous third party sources. The University HealthSystem Consortium, which reviews quality data for the vast majority of academic medical centers in the country, recently ranked Tufts Medical Center 6th on its adult and pediatric Honor Roll with Distinction. The Joint Commission has reviewed our care repeatedly and found it to be outstanding. It is disheartening to see the MNA repeatedly try to besmirch the terrific institution for which its members work so hard and of which they should be so proud.

The Massachusetts Nurses Association is trying to use our hospital as a prop to push its legislative agenda as part of a high-pressure bargaining tactic. We recently began contract negotiations in good faith with the MNA, and are disappointed they would disrupt its members' critical work as caregivers with these tactics. The MNA's repeated attempts to falsely impugn the quality of our care are dishonest and a disservice to patients.
This program aired on February 15, 2011. The audio for this program is not available.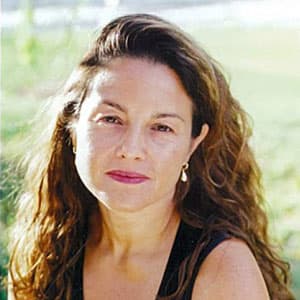 Rachel Zimmerman Health Reporter
Rachel Zimmerman previously reported on health and the intersection of health and business for Bostonomix.