Good News About Hot Flashes At Menopause: Study Finds Link To Lower Heart Risk
This article is more than 10 years old.
Thus far, there's been nothing much good to say about hot flashes. They can be the bane of a menopausal woman's life, the sudden flushes and sweats, often striking in public or ruining a night's sleep.
But today, a study of more than 60,000 women, led by researchers at Brigham and Women's Hospital and Northwestern, offers heartening news for those who experience hot flashes and other symptoms early in "the change." The Brigham reports:
New research suggests that women who suffer from hot flashes and night sweats may be at lower risk for cardiovascular disease, stroke and death. The research titled "Vasomotor symptoms and cardiovascular events in postmenopausal women," is published in the online edition of the journal Menopause.

"Our study provides reassurance that the classic symptoms of early menopause, experienced by the majority of women at mid-life, are not a marker of an increased risk of heart attack or stroke in the future," said JoAnn Manson, MD, coauthor and Chief of Preventive Medicine at Brigham and Women's Hospital.
There's less-good news for women who don't start experiencing hot flashes and other symptoms until several years after the onset of menopause. In the study, their health risks appeared higher. Here's the Brigham's rundown:
-Women with hot flashes or night sweats at the onset of menopause had NO increase in heart attack, stroke, or all-cause mortality compared to women without these symptoms. In fact, they had a trend toward slightly lower risk than women without hot flashes (17% lower risk of stroke, 11% lower risk of total cardiovascular disease, and 11% lower risk of death).

-Women who did not have hot flashes or night sweats at the onset of menopause but developed them later in menopause (with symptoms present at the time of study enrollment when the women were an average of 63 years) had significantly HIGHER risks of cardiovascular disease and all-cause mortality (32% higher risk of heart attack and 29% higher risk of death).

-Women who had hot flashes or night sweats at the onset of menopause and whose symptoms persisted into later menopause had neutral risk (no increase or decrease.)

But if that's not exactly good news for women with later hot flashes, it is at least useful. It lets women know that if they start having hot flashes years after entering menopause, that could be a warning sign, and is worth checking with a doctor.
And it lets doctors know that if a patient comes in complaining about hot flashes in her sixties, they should ask about whether the symptoms began at menopause, said Dr. Ellen Seely, senior author of the Menopause study and director of clinical research in endocrinology at Brigham and Women's Hospital. If the symptoms began late, she said, it may be worth evaluating whether the patient needs treatments to protect the heart,
It could be, Dr. Seely said, that what women in their sixties call hot flashes are actually symptoms of ischemia — lacking enough blood flow to the heart.
In general, the heart disease risk for women goes up after menopause, and women often have atypical symptoms, such as sweating. A man with such symptoms might well go to a doctor and end up having the blood flow to his heart evaluated, she said, but a woman might well assume she's having belated symptoms of menopause, and not even seek treatment.
What might be the mechanism that links hot flashes and heart disease? It is not exactly clear, Dr. Seely said, but the general idea is that hot flashes are related to blood vessel changes in the skin, and those skin changes could serve as a window to potentially harmful blood vessel changes in crucial parts of the body such as the heart and the brain.
Past research had raised the possibility that hot flashes might be linked to health risks, and since hot flashes "drive people crazy, people think they can't be good," Dr. Seely said.
But in fact, she said, the study — which is an initial finding and needs to be replicated — suggests that "hot flashes at the time of menopause are not a cause for concern about cardiovascular health. Hot flashes that start years after menopause may well be a warning sign."
This program aired on February 24, 2011. The audio for this program is not available.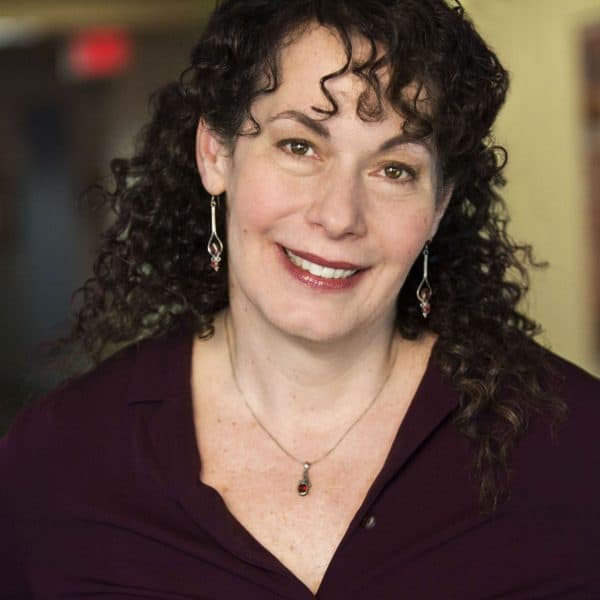 Carey Goldberg Editor, CommonHealth
Carey Goldberg is the editor of WBUR's CommonHealth section.