Nancy Turnbull: Mass. Health Reform 2.2 — The Beta Testing Begins
This article is more than 10 years old.
By Nancy Turnbull, associate dean of the Harvard School of Public Health
Last week saw the long awaited release of Health Reform 2.2 (aka Governor Patrick's proposed payment reform legislation.)
The release is designed to add significant new features to enhance Health Reform 1.0 (the major overhaul of 2006), and its two minor subsequent upgrades from 2008 (provider and insurer cost hearings and special commission on payment reform) and 2010 (more transparency, more commissions).
HR 2.2 survived extensive alpha testing within the Patrick administration, and has now been released in a beta version that can be tried by the legislature. The beta version is about to enter wide release. Extensive usability testing is planned so that others will have the chance to react and suggest revisions.  It's too early to tell if any fatal bugs will doom HR 2.2. The new system appears to be a less drastic departure from the current version of the operating system than some had hoped but many others had feared.
HR 2.2 has many positive new features, including:
It is designed to be a major new platform to improve system-level performance. While preserving the best features of HR 1.0, it acknowledges that the existing platform on which HR 1.0 was built is costly, wasteful and inefficient, and that dramatic changes are needed to better and more fairly allocate system resources.
It sets aggressive benchmarks for judging system performance, pegging performance to best practices, including those in other countries.
It includes much needed and long overdue enhancements to system planning by restoring and strengthening important features (e.g., creating a division of health planning and health planning council) that, while often unpopular, are essential for system integrity and to prevent compromise of the system through misuse, manipulation, and the creation of inappropriate and unwarranted demand.
Synching across existing programs is greatly improved by the creation of a Coordinating Council.
Transparency is turbo-charged in HR 2.2.  In fact, with so many new metrics and measures of system performance, new filters will likely be needed to prevent information overload.
HR 2.2 eliminates the Health Care Quality and Cost Council, a feature of HR 1.0 which was well intended but proved to be quite extraneous to optimizing system performance.
As with any new system, there are some areas where functionality desired by some users (including this one) is lacking and further enhancements are needed:
Several important new features, like ACOs and alternative provider payment, are optional and can be disabled by users.  This is a tricky area to navigate since the current version of the system has many fiercely loyal proponents, particularly among certain dominant users, who just don't want to upgrade.  But a disproportionate share of system support is now consumed by these users, which greatly reduces overall system performance and creates major incompatibilities and efficiency issues.
Even when the "alternative provider payment" feature is selected, HR 2.2 permits too much customization by users.  While customization promotes innovation and experimentation, it increases administrative complexity and allows current users to retain individual features that work well for them, but at unacceptable levels of cost and complexity, thereby leading to sub-optimal system performance.  Unless a more uniform system is adopted, a disproportionate amount of system resources will likely continue to go to support dominant users with customized features.
Many interface issues will need to be resolved, particularly between the Division of Health Care Finance and Policy and the Division of Insurance.
In addition, extensive technical support for the new system will be critical.  Current resources and expertise at DHCFP and DOI are not sufficient to operate and support the new platform.
Major compatibility problems likely lie ahead between the Coordinating Council and the Advisory Committee. The structure of the Advisory Group is also not configured for maximum effectiveness, and several more consumer plug-ins will be needed to add required capability to this component.
The Office of the Attorney General, which has played a critical role in identifying and exposing major flaws in the current system, appears to be envisioned as a peripheral device in HR 2.2.  Instead, the AG should be given additional powers and responsibility to take action against threats to system security and integrity, and to be a major driver of system improvement.
The release of a new operating system is long over-due, particularly now that there appears to be widespread consensus that we lack sufficient resources to both support the current operating system and make needed investments in other critical systems and infrastructure.
However, huge implementation issues lie ahead. Whether there is the willingness and resolve to require installation of a new system remains to be seen.  While the beta version of HR 2.2 disables the automatic hibernation mode, a key feature of the current system that is designed to preserve power, only time will tell if there is sufficient pressure for this feature to be restored in the final version.
This program aired on February 25, 2011. The audio for this program is not available.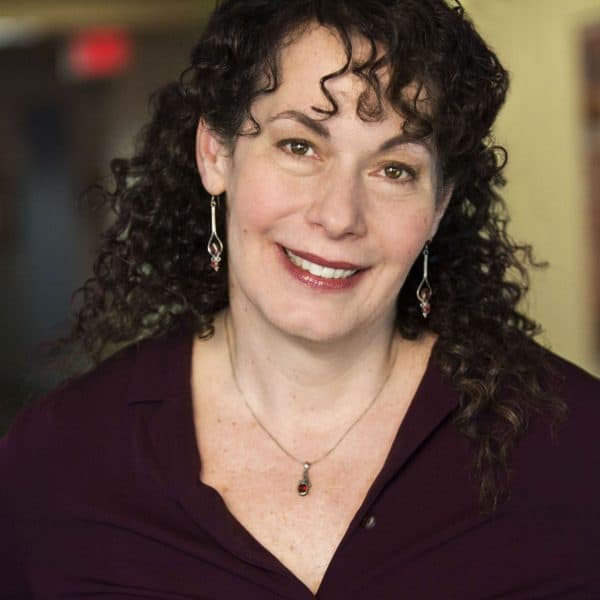 Carey Goldberg Editor, CommonHealth
Carey Goldberg is the editor of WBUR's CommonHealth section.