Study: Stress During Fertility Treatment Does Not Hinder Pregnancy
This article is more than 10 years old.
Not so, says a new paper just out in BMJ, formerly known as the British Medical Journal. It analyzed 14 previous studies of more than 3,500 women in fertility treatment, looking at the relationship between stress and successful pregnancy.
The conclusion: "Women undergoing IVF or other assisted reproduction therapy can be reassured that emotional distress caused by their infertility or other life events will not prevent the treatment from working."
From the press release:
The authors, led by Professor Jacky Boivin from the Cardiff Fertility Studies Research Group, investigated links between the success of fertility treatment and stress by undertaking a large scale review (meta-analysis) of related research.

Fourteen studies with 3,583 infertile women undergoing a cycle of fertility treatment were included in the review. The women were assessed before fertility treatment for anxiety and stress. The authors then compared data for women who achieved pregnancy and those who did not.

The results show that emotional distress was not associated with whether or not a woman became pregnant.

Professor Boivin therefore argues that "these findings should reassure women that emotional distress caused by fertility problems or other life events co-occurring with treatment will not compromise their chance of becoming pregnant".

But Alice Domar, author of "Conquering Infertility" and director of the Domar Center for Mind/Body Health in Waltham, questions the study's findings:
Were the women accurate in assessing their own stress levels? And did the most-stressed women participate in the studies? Women under the greatest stress tend to decline to participate, she said.
"I don't think any of the research we've done thus far can definitively answer the question" of whether stress influences fertility outcomes, she said.
But on one thing all agree: Stress is the top reason that fertility patients drop out of treatment. So, she said, "I'd say the bottom line is that if you're going through high-tech treatment, even if stress doesn't decrease the pregnancy rate...stress is unpleasant and it drastically increases the dropout rate."
And at least, the study does bring good news that "You don't have to stress about stressing," she said. "What's really good about this research, if it's valid, is that if you don't get pregnant, you don't need to blame yourself."
This program aired on February 25, 2011. The audio for this program is not available.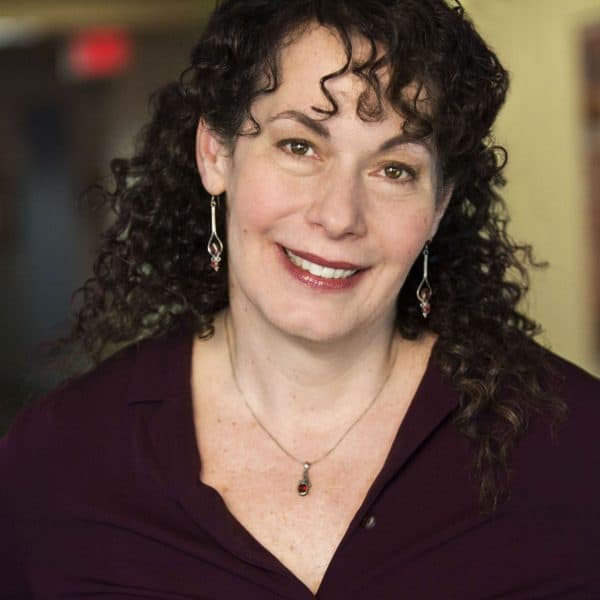 Carey Goldberg Editor, CommonHealth
Carey Goldberg is the editor of WBUR's CommonHealth section.