Bedside Manner At Harvard Med School: You Can Touch The Patient Now
This article is more than 10 years old.
The students learned about Drexler's unusual heart, and she learned something too: certain physicians are so humane and compassionate it can actually be therapeutic, while others just stress you out even more.
In a piece for The New York Times today, Drexler writes about the power of connection between doctors and patients, the value of listening and the good that can happen when a physician learns to evaluate a whole person, not just run down the data points of a disease.
What else did Drexler learn? Well, according to her Massachusetts General Hospital doctor, Diane Fingold, who is, by the way, helping to rewrite the Harvard Medical School curriculum, touching patients is something that medical students must work up to:
At Harvard, she explained, students don't touch patients until the second year; some schools even delay that fundamental skill until the third. Now a move is afoot to make this happen right away, in the first year, so the connection quickly becomes natural and ingrained. Blending the mechanics of the physical exam with meaningful conversation is what Dr. Fingold calls "the unwritten curriculum."
But apparently compassionate care can still be taught in school — at least a little. Here, Drexler, who is also editor of the Harvard Public Health Review and a Senior Fellow at Brandeis University's Schuster Institute for Investigative Journalism, reports to her doctor about the tremendous differences among the med students who listened to her heart:
I told her I had seen stark differences among the students. Some, like Ben, seemed to be born doctors. Others appeared to have no grasp of human connection.

"We used to assume," she said, "that people who went to medical school were all compassionate, were all good listeners — that we just needed to give them the knowledge and they would be good doctors. We now know that's not the case.

"But we don't give up on the ones who don't have it from the beginning. We can give feedback that helps. It won't make a stiff lab-rat type into a palliative-care oncologist. But it can make a difference."

Dr. Treadway quietly leaned in the doorway, listening to our conversation. After a few minutes, she said: "There are some doctors who do not view you as a patient. They view you as someone with a heart murmur who they're going to listen to."
This program aired on March 1, 2011. The audio for this program is not available.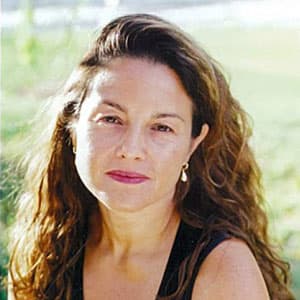 Rachel Zimmerman Health Reporter
Rachel Zimmerman previously reported on health and the intersection of health and business for Bostonomix.