Rev. Peter Gomes: 1942-2011, 'Work Until Your Life Is Over'
This article is more than 10 years old.
Here's The New York Times account of Gomes gradual evolution from conservative preacher to defender of gay rights:
He was a thundering black Baptist preacher, and for much of his life was a conservative Republican celebrity who wrote books about the Pilgrims, published volumes of sermons and presided at weddings and funerals of the rich and famous. He gave the benediction at President Ronald Reagan's second inaugural and delivered the National Cathedral sermon at the inaugural of President George H. W. Bush....

Then in 1991, he appeared before an angry crowd of students, faculty members and administrators protesting homophobic articles in a conservative campus magazine whose distribution had led to a spate of harassment and slurs against gay men and lesbians on campus. Mr. Gomes, putting his reputation and career on the line, announced that he was "a Christian who happens as well to be gay."

When the cheers faded, there were expressions of surprise from the Establishment, and a few calls for his resignation, which were ignored. The announcement changed little in Mr. Gomes's private life; he had never married and said he was celibate by choice. But it was a major turning point for him professionally.

"I now have an unambiguous vocation — a mission — to address the religious causes and roots of homophobia," he told The Washington Post months later. "I will devote the rest of my life to addressing the 'religious case' against gays."
After Gomes suffered from a stroke last year, my colleague, Carey Goldberg, posted this excerpt from a special sermon he delivered to graduating seniors in 1998, in which he urged the young students not to be afraid and to remember that "God..never goes on sabbatical:"
'You are going to be sent out of here for good, and most of you aren't ready to go," Mr. Gomes, gowned in cherry red, told more than 1,000 seniors in genteelly ringing tones that called to mind a cross between a Shakespearean actor and the sitcom character Frasier.

"The president is about to bid you into the fellowship of educated men and women, and you know," he paused and slowed, "just — how — dumb — you — really — are."

He paused again for the cheers of agreement.

"And worse than that, the world — and your parents in particular — are going to expect that you will now be among the brightest and best," Mr. Gomes continued. "But you know that you can no longer fool all the people even some of the time. By noontime today, you will be out of here. By tomorrow, you will be history. By Saturday, you will be toast. That's a fact — no exceptions, no extensions."

Having stated the problem, the minister moved quickly to alleviate it, promising students that their best years were yet to come, and that God would be with them.

"The future is God's gift to you," Mr. Gomes said. "God will not let you stumble or fall. God has not brought you this far to this place to abandon you or leave you here alone and afraid. The God of Israel never stumbles, never sleeps, never goes on sabbatical."

He added, "Thus, my beloved and bewildered young friends, do not be afraid."

Mr. Gomes concluded with a benediction: "God grant you life until your work is done, and work until your life is over."
This program aired on March 1, 2011. The audio for this program is not available.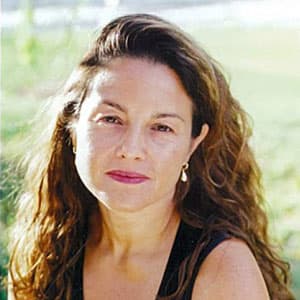 Rachel Zimmerman Health Reporter
Rachel Zimmerman previously reported on health and the intersection of health and business for Bostonomix.