Poster Child For Coming Health Reform: 'Better Care Is Cheaper'
This article is more than 10 years old.
For a glimpse of the future of Massachusetts health care as Gov. Deval Patrick envisions it, consider Phyllis Minsky.
[module align="right" width="half" type="aside"]CommonHealth's interview with Phyllis Minsky, whose story suggests big potential savings in health care costs in Massachusetts.[/module]At 82, Phyllis is complex. Medically, that is. Widowed young and veteran of 35 years in the financial services industry, she comes across as a resilient spirit, all backbone and humor and gratitude for small favors. But there's no denying she's up against a lot: diabetes, asthma, chronic lung disease, a blood pressure problem that leaves her prone to sudden blackouts. At one point, she was on 20 different medications.
Luckily, Phyllis has a secret weapon these days: Wendy Atamian. A nurse with 35 years of experience, Wendy is Phyllis's "nurse care manager," which means that she stays on top of Phyllis's health: She helps coordinate her doctors' visits and medications; sets up home-based services after hospital stays; advises her if she's in pain or can't sleep. Wendy even suggested a simulator test to help determine whether Phyllis should still be driving.
"Wendy is always there when I need her," Phyllis said. Together with Phyllis's primary care physician, Dr. Michael Bierer, "I think they've saved me many trips to the emergency room and urgent care" — "which is a blessing."
[module align="right" width="half" type="pull-quote"]15 percent of Medicare patients make up over 75 percent of health care spending. [/module]It's not just a blessing for Phyllis — it's a money-saver for the health care system. Older patients with multiple chronic diseases are the biggest consumers of health care; some 15 percent of Medicare patients make up over 75 percent of health care spending. Cutting the costs of their care is a must if the relentlessly rising health cost curve is ever to be bent — the goal of the next phase of Massachusetts reform.
Multiply Phyllis Minsky by 3,200. That's the number of patients in the five-year-old pilot project that she's part of, the Mass General Care Management Program. Begun at Mass General, the care management program has now expanded to Brigham & Women's Hospital and the North Shore Medical Center, for a six-year total of more than 8,000 patients.
And that may be only the beginning.
More to come
When Gov. Patrick presented his plan for the next phase of health care reform last month at a crowded Chamber of Commerce breakfast, he picked out the Mass. General project as a model of where he wants the state's health care to go.
Asked about estimates that 5% of the population rack up 50% of health care costs, Patrick sent a shout-out to Mass. General — "Who's here from MGH? Own up to it!" — then described the care management program:
The care management program, he said, "is one of those brilliant moments, it seems to me, where better care — a whole-person approach --is actually cheaper! So what we want as a patient actually serves the system well in terms of containing costs."
Determining the exact amount the care management pilot saves is tricky, but an independent analysis pegs the savings at 7 percent. That's more impressive when you consider that the savings came despite hiring 15 nurse care managers, and despite lengthened lives — and therefore more care — for some patients. Mortality is 4 percent lower for the pilot's patients than in a comparison group. (Reports and other data on the pilot can be found here on its Website.)
It's even more impressive when you do the national math: A publication by the National Academy of Sciences estimates that close to a billion dollars could be saved annually.
Medicare pays the Mass. General Physicians' Organization a monthly sum of money for managing each patient, and for every dollar Medicare invests, it saves $2.65.
Deval Patrick is not the pilot's only fan. In the legislature, Jeff Sanchez, the chair of the House's committee on public health, has just proposed a bill that would push the program a step further. Right now, the pilot handles only elderly, medically complex Medicare patients. The bill proposes a similar pilot project for complex, chronically ill patients in MassHealth, the public insurance program for lower-income and disabled people. It would aim to save at least 2% in total costs.
If the bill passes and the project works, it could potentially improve care for more than 100,000 people, Jeff Sanchez said. And part of the idea's appeal, he said, is that unlike the broader changes proposed by Gov. Patrick, which are expected to unfold over several years, "We can do this now." Longer-term reforms are needed, he said, but so are short-term measures.
"We do know that this chronically ill population can take up to 45% of MassHealth costs," he said. "Imagine if we can bend that curve."
But will it scale?
But a central question looms: Is it scalable? Can a pilot based at Mass General, with all that elite institution's extra expertise, deep pockets and advanced electronic medical records systems, actually work in very different venues without so many advantages?
Dr. Gregg Meyer, retired Air Force colonel and one of the project's parents: "We don't know if it's scalable," he said. "We know it's at least worthwhile to look, and there are lots of reasons to think it is, and that's a place we weren't at five years ago."
Back then, he said, he'd have said that the pilot might be "a best case scenario."
But things are changing, he said, from the federal push for electronic medical records to the Massachusetts move toward more global payments. "I think the ability to replicate this is going up every day. The right question to ask is, 'Can we make it work in other environments?' It's all well and good to make it happen at MGH. Can it work in a rural setting? Can it happen in a small office with two physicians? What's encouraging is that many of the enabling tools we think have made a difference are potentially scalable once you deal with certain conditions."
[module align="right" width="half" type="pull-quote"]For every $1 Medicare invests in MGH's Care Management Program, it saves $2.65. [/module]Asked the same question — "Can this be scaled up?" — Dr. Eric Weil, the project's medical director, said, "My gut instinct is that it certainly can. It would need to be adjusted for any institution. It may be that it's far more effective in a larger Accountable Care Type institution," but "the core components of what we're doing can probably be extrapolated to many environments."
Eric describes the pilot's orientation in baseball terms: During a game, some team members will be in the dugout, some warming up and some at bat. At bat, in medical terms, is a full-fledged medical crisis that means emergency or hospital care. "You want to keep the ones that are warming up from getting to bat," he said. "We aspire to focus on that middle tier of patients to keep them healthy and out of the hospital."
The pilot's intensive style of care "can be extrapolated," Eric said, "but it's going to take some work. If people are willing to do the work, it can be pulled off."
Lessons from the pilot project
It'll take not only work, but some financial courage. Mass. General invested about $100,000 initially in the project, and it is risk-based: if it does not meet Medicare's savings targets, it has to return the monthly management fees Medicare pays it. The pilot's staffers describe a sharp learning curve, with many lessons learned — and some elements that failed and had to be dumped — along the way.
"We're constantly learning," Gregg Meyer said. Among the wrong turns taken, he said:
It doesn't work to try to outsource care, by — for example — using an outside agency to check in on patients and try to engage them more in their care. The doctor's office must be directly involved.
Many complex medical patients have mental health needs, but over time it became clear that they tended to need support from a social worker and a pharmacist rather than a psychiatrist.
It's important to realize how "incredibly difficult" the job of a nurse care manager is. They form close bonds with the patients and then, inevitably, many of the patients die. "In some ways it's like end-of-life care in slow motion," he said.
Mary Neagle, the project's manager, says it's also become clear that the care team must be allowed to be creative, to customize, and that the nurse care managers must have the leeway to let their skills and experience guide them. And they must help patients become clear about their own health goals.
Ultimately, she said, "It's all about the relationships."
[module align="right" width="half" type="aside"]CommonHealth's interview with Wendy Atamian, Phyllis Minsky's nurse care manager.[/module]"A lot of it is about building trust," Gregg Meyer acknowledges. "You don't pull that out of a toolbox." But patients with difficult health needs tend to be happy to talk to skilled staffers, he said, 'to say, 'I need help getting in to the test, or could you take the time to carefully go through my meds?'
The care management project staff offers example after example of how the program's relationships improve patients' health.
The man with three cancers and heart failure who used to need a hospital bed every couple of months, and now has been home more than a year. The homeless man with ten different serious diagnoses whose medicines had been stolen at his last shelter, and whose care manager helped him find a home. The 96-year-old who finally takes her medications on a regular schedule.
When Wendy Atamian first called Phyllis Minsky to offer her services as her nurse care manager about three years ago, Phyllis thought it was some sort of scam. "I was reluctant to give her any information," she recalled.
Now, she said, "Wendy is a very good friend."
Readers, do you have experience with care management? What do you think of this approach?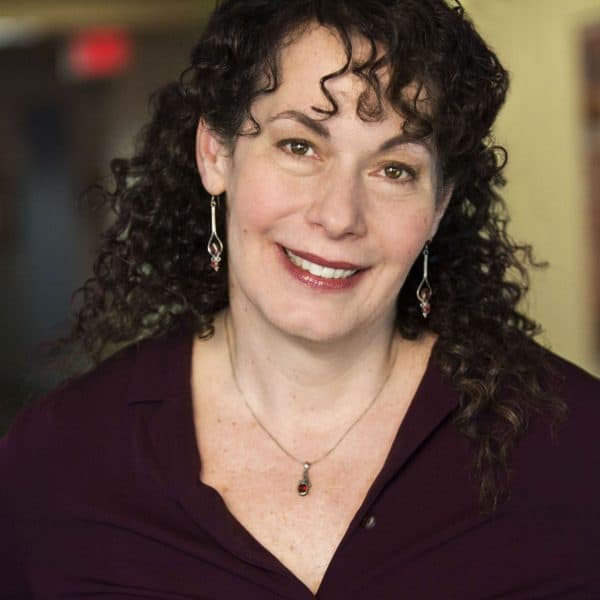 Carey Goldberg Editor, CommonHealth
Carey Goldberg is the editor of WBUR's CommonHealth section.