Profiles In Health Innovation: Better Care, Lower Cost
This article is more than 10 years old.
The introduction to this edition quotes Don Berwick, who at the moment is fighting, probably fruitlessly, for his job as administrator of the Centers for Medicare and Medicaid Services. "There's never been a better time to be an innovator in health care," Berwick tells Health Affairs. (Unless, of course, you're a recess appointment facing seething Republicans. Then it's best not to be innovative.)
Anyway, the innovations profiled here span the country, from "medical homes" in Vermont to new kinds of end-of-life conversations in California. Two are local and have been featured previously by CommonHealth:
The first is Bob Master's Commonwealth Care Alliance, which we profiled last year. Here's what Health Affairs has to say:
Key Innovation: Providing individualized primary care, coordination, behavioral health, and social support services in the home and community through multidisciplinary teams, thus reducing the need for hospitalization and nursing home placement for the elderly and disabled.

Cost Savings: Sharply reduced use of nursing homes by eligible older people led to an average growth in total medical spending of just 2.1 percent from 2004 to 2009, sharply below fee-for-service rates. For disabled patients, monthly medical costs were $3,601 in 2008, compared to $5,210 for Medicaid fee-for-service patients.

Quality Improvement: Results In 2009, Commonwealth Care Alliance scored in the ninetieth percentile or above on Healthcare Effectiveness Data and Information Set measures for comprehensive diabetes care, monitoring patients on long-term medication, and access to preventive services.
The other local example is the asthma program at Cambridge Health Alliance:
Key Innovation: Partnering with the public health system and drawing on other community resources to improve patients' health and reduce their need for acute care. The alliance's Childhood Asthma Program has dramatically reduced hospitalizations and emergency department visits through optimal medication management for children. Teams of registered nurses and community health workers make home visits to help parents reduce or eliminate asthma triggers. The alliance is taking similar approaches to reducing obesity, managing diabetes, and improving complex care among the patients it serves.

Cost Savings: The alliance says that the asthma program has shown a return on investment of about $4 for every $1 invested.

Quality Improvement: Results For children in the asthma program, annual pediatric asthma-related admissions to alliance hospitals dropped 45 percent and annual pediatric asthma-related emergency department visits fell by 50 percent in the period 2002–09. In another program, Healthy Living Cambridge Kids, the prevalence of healthy weight increased by 2.4 percentage points (), a 5 percent change, and the prevalence of obesity decreased 2.2 percentage points (), a decline of 11 percent, among the cohort followed for three years.
This program aired on March 8, 2011. The audio for this program is not available.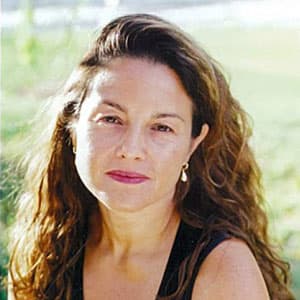 Rachel Zimmerman Health Reporter
Rachel Zimmerman previously reported on health and the intersection of health and business for Bostonomix.