Time To Check On Your Primary Care's Quality; Latest Statewide Ratings Are Out
This article is more than 10 years old.
Hot off the presses: New data that let you compare your primary care doctor to others statewide on 25 national measures of care, from diabetes to asthma to depression to the simple sore throat. WBUR's Martha Bebinger reports:
Primary care doctors in Massachusetts are above the national average when it comes to providing preventive care, but there are still wide gaps in the quality of care they deliver.

"What that means is that you're not getting the same care when you go to different doctors," says Barbra Rabson, the executive director at Massachusetts Health Quality Partners (MHQP). "As patients we need to look and see how our physicians are doing because we want to make sure we're going to physicians that are providing the best possible care," adds Rabson.

MHQP surveyed more than 4,000 primary care doctors for this latest score card on the quality of physician care. The findings show, for example, that many physicians prescribe antibiotics for a sore throat without knowing if their patient has strep. Patients can look for their physician's results here.
Here's how MHQP sums up the latest data:
Primary care physicians in Massachusetts are making strides to improve overall care by closing gaps in variation, according to MHQP trend data. For example, colorectal cancer screening is one area of improvement. The screening rates have improved by eight percentage points over the last three years (from 69 to 77%) and variation among medical groups has shrunk by 10 percentage points (from a 47 point difference to a 37 point difference).

But there are areas where not all health care in Massachusetts is the same. When measuring how often a group tested children with a sore throat for strep when prescribing medicine, some groups gave the recommended care 100 percent of the time, while others did so only 37 percent of the time. A variation of 63 percentage points means that patients do not get the same care in every doctor's office and that some doctors provide patients with a more appropriate level of care.
And here are some wonderfully succinct points fromthe MHQP release:
 Overall, Massachusetts' primary care physicians provide high quality care. Massachusetts' statewide results are above the national average on 24 of 26 (92%) process of care measures (such as screening rates of testing for colorectal and breast cancers) and all five (100%) of the outcome measures (such as improvements in blood sugar levels for patients with diabetes).

 In all regions of the state, quality varies among medical groups. It matters where a patient goes to get care. For example, the variation in long-term monitoring of medication for depression varies by only six percentage points among regions. However, within a region such as Metro Boston, this care varies by 42 percentage points between the lowest and highest performing groups (33 to 75%).

 Large gains have been made since MHQP started reporting. The greatest improvements have come in women's health care with two chlamydia screening measures, which made 15 and 21 percentage point increases respectively over the seven years MHQP has been reporting these two measures.

 Over time, scores are improving. Some statewide measures have increased significantly in the seven years since MHQP started reporting. Well care visits for adolescents have increased from 67 to 74 percent over this time period, an improvement of seven percentage points. This score is also well above the national average, which comes in at 44 percent.

-Reporting on differences in quality of care is critical as Massachusetts moves to enact legislation to improve health care delivery and meet the goals of health care reform. MHQP has been releasing data on clinical quality in primary care for the last seven years, serving as a primary resource to track trends of care in Massachusetts.
MHQP is "a non-profit, broad-based coalition established in 1995." Readers, if you try checking out your primary care doctor, please let us know your experience in the "comments" section below.
This program aired on March 9, 2011. The audio for this program is not available.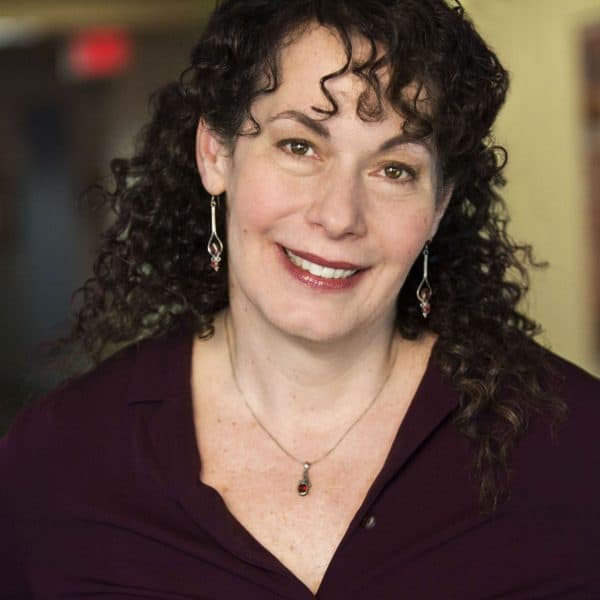 Carey Goldberg Editor, CommonHealth
Carey Goldberg is the editor of WBUR's CommonHealth section.