'Life Gets So Quirky And Interesting When You're Dying'
This article is more than 10 years old.
I wrote last month here about the notable WYPR radio series featuring Dudley Clendinen, author and longtime writer — and former Boston bureau chief — for The New York Times. Now the latest installment is out here, and continues to amaze me. Dudley talks, in a voice now slurred but still deep and rich, about writing people long, entertaining letters informing them of his incurable illness — ALS, or Lou Gehrig's disease, which he has nicknamed "Lou." In this latest 12-minute installment, he discusses trying to make his terminal diagnosis easier for his loved ones.
It's not just that Dudley remains the consummate wordsmith he always was. To me, it's that, in his compulsion to share his thoughts and feelings so eloquently, he's becoming a model for how to face death. Why were "Tuesdays With Morrie" or " The Last Lecture" such huge bestsellers? My guess is that it's not just because they shared life lessons from people nearing the end. It's that we're all headed there eventually, and we desperately need death lessons on how it's done. Here are a few of Dudley's latest:
"Most of us aren't good with doom. And when we have a friend who's doomed, it casts a pall on the meetings. And I thought, 'Well, I don't want my friends having to walk across the street — metaphorically — every time they see me coming, because this is just another thing. We all have something.'"

So he's written nearly 100 letters to people.
I think it's a big dump — to unload on someone, in a single conversation when they're not expecting it, that you have a disease that's going to kill you in a very ugly way in two or three years, and half that time may not be pretty. That's really not fair to do to someone. Because the disease is, after all, not about me; it's about my friends, it's about my family, it's about my daughter. In other words, it's not my event primarily, because I'm here and then I'll be gone, but my passing is going to stay with the people who love me — they're going to grieve about it from the time they hear of the disease until I die...It's kind of like a wedding or a funeral: You know it doesn't belong to the people who are in the service."

So I've been writing long, kind of entertaining — I hope — letters...to try to defang it and make people realize that I'm comfortable, so they don't have to be uncomfortable. I want to defang it. And when I talk about it, I risk being a bore because I want them to know it's just conversation. And it's pretty damned interesting because life gets so quirky and interesting when you're dying. I'm the lucky one. I get to eat what I want, I get to see who I want, I get to go where I want, I get to pay the bills I want and not pay the bills I don't want, I get to wear the clothes I want, and no one can say, 'Why are you being so odd today?' This can be fun for me. It's not so fun for you.
[To quote the great Janis Joplin] 'Freedom's just another word for nothing left to lose.' When you have Lou, that's kind of the way you are.
This program aired on March 10, 2011. The audio for this program is not available.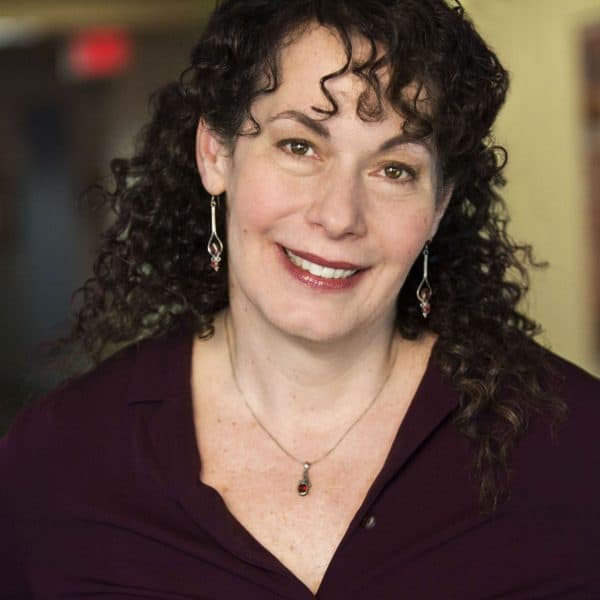 Carey Goldberg Editor, CommonHealth
Carey Goldberg is the editor of WBUR's CommonHealth section.