Tufts Medical Center Nurses, Patients Weigh In On Staffing Controversy
This article is more than 10 years old.
The Tufts hospital administration didn't dispute our numbers, but said that other medical providers are filling the RN gap. The administration maintains that patient care remains top-notch. Nurses, however, assert that patient care is deteriorating to dangerous levels. Here is a sampling of the thoughtful, and often painful, comments we've received:
From a Tufts RN:
I've been a pediatric nurse at Tufts through many turbulent times. There have been highs and lows as in any hospital. Never have the patients experienced any of the lows in the past because we were always able to work longer, forgo lunches and breaks to meet the needs of out patients. We can't work that fast anymore. We come up short every single shift and the patients are feeling it. We can see it in the frustrated looks and angry comments from family members advocating for their children. We can hear the babies crying as we run down the halls to assist another child. Are they crying due to pain, due to hunger, are their diapers wet? All assessments that we have to make on the fly and hope that they are the right assessments. When these situations were brought up at an advisory meeting, we were basically told by the CNO that medicine has changed since we started over 30 years ago and we no longer have time to comfort the babies. Part of Tufts welcome page states "At our children's hospital we treat each child as if they are our own". I can tell you this is not how I treat my children and it kills me that I have to treat other people's children this way.
From onefootoutthedoor, another Tufts RN:
Most of these patients don't even realize how pushed to the brink the staff is. I witness unsafe situations almost daily, and it is getting worse. It appears that the Tufts Administration is perfectly happy to drive the most experienced nurses out of the hospital, we cost too much.
And this from Returning customer:
We have had repeated experience with hospitalization at New England Med Center and we noted a marked deterioration in the attentiveness of the nursing staff during a recent hospitalization. There may have been additional staff shortages this winter because of weather and difficulty getting to work, but the nurses on the floor were overworked, tired, and inattentive. We felt that one of our family had to be at our patient's bedside all the time to make sure basic care needs were addressed, such as toileting and providing drinks of water. We don't want to imagine what might have happened had our patient been alone in that hospital room. At one point we pressed the call button and no one came for almost 40 minutes. Finally, we pressed it repeatedly so the ring sounded like an emergency and a nurse was there in an instant.
And from a satisfied patient, Soxgrrl4evah:
The care at Tufts Medical Center is of the highest quality, and it's delivered in the most professional manner by top notch staff. I was an in-patient twice following surgery and at every moment during my stay I felt my needs as a patient were always met quickly and professionally. The medical center's nursing staff is highly trained and my nurses - as well as other helpful staff - were always attentive and available. It was a great comfort, too, that the nursing staff was very good at explaining exactly what medications I would be getting and why, as well as what to expect during a certain procedure or examination. I know based on reputation Tufts MC is one of the top academic medical centers in the nation. My own patient experience certainly confirms that.
This program aired on March 14, 2011. The audio for this program is not available.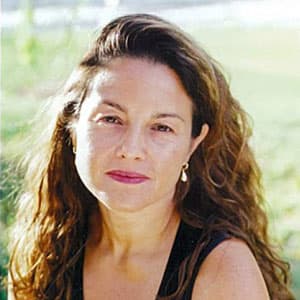 Rachel Zimmerman Health Reporter
Rachel Zimmerman previously reported on health and the intersection of health and business for Bostonomix.