Controlling The Uncontrollable: Medical Records As Art
This article is more than 10 years old.
Rachel Perry Welty's son was born three months prematurely, and spent the first eight weeks of his life in the Neonatal Intensive Care Unit at Children's Hospital Boston. (This, after Welty spent the last 144 days of her pregnancy in bed, per doctors orders.)
Out of this anxiety-inducing maternal nightmare emerged two related pieces of art, one a literal transcription of her son's 645 page medical chart, and the other, a color-coded rendition of his medical bill. Both works by Welty, a Gloucester-based conceptual artist, speak to the emotional extremes of the medical emergency: the deadening institutional jargon of the hospital barely concealing the sheer terror of a sick, painfully fragile baby facing an uncertain future. "It's like dealing with a life that is out of control and trying to make it in control, however futile that may be," Welty says.
Welty started transcribing from Page 1 of the medical records — the moment her son was born, and diagnosed with "diseases of prematurity" — and copied ever single progress note and clinical detail on to translucent vellum paper (20,000 characters per page). "The entire process had me thinking about language," she said. "To get by as the parent of a sick child, you have to learn a new language — my son was sick with acronyms."
At the time, Welty said, her husband's insurance covered 100% of the medical costs.
Now, at 20, her son is a healthy, 6'2" college student. His neonatologist came to Welty's opening at the deCordova Sculpture Park and Museum, where her first museum solo exhibition is on display until April 24. "They shook hands and reconnected," Welty said. "The last time she saw him, he was a two-pounder."
This program aired on March 15, 2011. The audio for this program is not available.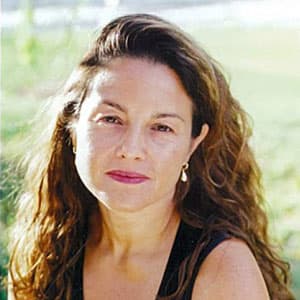 Rachel Zimmerman Health Reporter
Rachel Zimmerman previously reported on health and the intersection of health and business for Bostonomix.