Tufts Medical Center, Nurses Head To The Bargaining Table
This article is more than 10 years old.
In advance of tomorrow's talks, Tufts Medical Center put out this press release:
Boston – Tufts Medical Center today called on the Massachusetts Nurses Association (MNA) to respect patients and their families by not threatening a strike and moving forward on their negotiations with Tufts Medical Center together. The MNA's continued pickets, strike threats and other nonproductive tactics, which are often used to enhance the union's business goals, have been disruptive and are in direct conflict with the union's own claims regarding the importance of patient safety and quality of care.
In 2009, the MNA became a part of National Nurses United (NNU), a 160,000-member union known for its aggressive tactics around the nation. Since that time, the NNU has been pursuing a national strike strategy in an attempt to secure mandatory staffing ratios, a proposal which has failed legislatively in Massachusetts for the past 15 years. In the past several months alone, the NNU has threatened or carried out strikes in dozens of hospitals around the nation, including in California, Maine, Pennsylvania, Michigan, Washington DC, Minnesota and Massachusetts. This tactic unnecessarily increases health care costs and, most importantly, places patients and their families in the middle of a union's business goals.

"For over 200 years, Tufts Medical Center has been serving our patients and communities with high quality, affordable care," said Ellen Zane, President and CEO of Tufts Medical Center. "Our standards and quality outcomes give us bragging rights in Boston and beyond. It is disappointing that the NNU continues to use our hospital and patients as props to push its legislative agenda instead of working to benefit its membership. We respect and appreciate the dedication of our nurses, physicians, staff and other caregivers who are so vital to our ability to deliver quality medical care locally– and the time is now for us to move forward together."
Tufts Medical Center has been involved in good faith negotiations with the MNA for nearly five months. During this time, the NNU has attempted to gain attention and confuse the public through ongoing pickets, vigils, attack ads and rallies. The NNU and MNA have done a disservice to patients through repeated attempts to falsely impugn the quality of Tufts Medical Center's care, which has been consistently rated as exceptional by independent third-party experts.
"In order to best serve our patients and develop important medical advances, physicians, nurses and hospital leadership must be innovative and flexible," said Deeb Salem, MD, a physician with a 36 year history at Tufts Medical Center. "We are not interested in a national agenda. What we care about here is our local organization – the hospital we all love. The NNU's notion that pickets and strikes will improve patient care is a contradiction because at the end of the day all it does is cause undue stress for our patients and their families. It is not difficult to see that the real agenda for such perverse tactics are self serving and developed to enhance the union's business goals. Patient safety and the well being of the membership are not paramount to this union. Most importantly, we want to work with our nurses to further enhance the care here at Tufts Medical Center. We value their ideas and their input, and we know that nursing leadership is committed to listening to them and wants to work together for a better future."
Tufts Medical Center has pledged it will continue to work with its nurses to deliver the highest quality of care, and it will continue good faith negotiations that consider the best interest of Tufts Medical Center nurses, patients, employees and the long-term health of the organization.
And here's the union's response:
As negotiations resume tomorrow for a union contract, the nurses of Tufts Medical Center remain committed to doing whatever is necessary to pressure management to agree to desperately needed improvements in patient care conditions at this major Boston teaching hospital.
"The public needs to know that the nurses cannot provide the care our patients deserve under current conditions," said Barbara Tiller, RN, a nurse at the hospital and chair of the Massachusetts Nurses Association local bargaining unit of 1,200 nurses at the hospital.
To learn more about the nurses struggle, follow this link to a video of a demonstration held last week, which was attended by hundreds of frontline nurses from the hospital: http://www.massnurses.org/news-and-events/p/openItem/5828
On the same day as the demonstration, a delegation of nurses delivered a petition signed by 80 percent of Tufts RNs to CEO Ellen Zane protesting the dangerous staffing conditions and demanding immediate improvements to protect patients.
The nurses have serious concerns about recent cuts in RN staffing levels and other changes in how they deliver care that has resulted in nurses being forced to care for more patients at one time on nearly every unit. To compensate for chronic understaffing, TMC is using mandatory overtime, and is forcing nurses to "float" from one area of the hospital to another where they might not be competent to provide appropriate care.
"Those changes transformed this hospital from being one of the best staffed hospitals in Boston to the worst staffed hospital in the city," Tiller explained. "No other institution in the city is operating ICUs where their nurses are expected to care for three patients, nor are they expecting their medical surgical nurses to carry assignments of up to seven patients on a regular basis."
Tiller added that staffing changes have caused a dramatic deterioration in both the quality of care nurses are delivering and, in some cases, has resulted in serious lapses in care. In the past 14 months alone, nurses have filed more than 600 reports of incidents that jeopardized patient care.
"I see nurses all over the hospital going home late and in tears over how bad their shift was, and hear that they spend sleepless nights wondering what they missed, or feeling horrible about not being able to provide the level of care they know their patients deserve. Even one of these occurrences is unacceptable, but to have it happening nearly every day is disgraceful, and it is patently dangerous," Tiller added. "Issues that are occurring from larger patient assignments include delays in nursing assessment, delayed administration of medications and tests, nurses missing significant changes in patients' health status, poor patient outcomes, patients falling due to lack of assistance in getting up and moving and patients being left in soiled beds for hours at a time."
The MNA pointed to a significant body of research demonstrating the link between poor staffing and the use of forced overtime to a variety of poor patient outcomes and an increase in preventable patient deaths in the nation's hospitals.
New Study in New England Journal of Medicine Supports Nurses Call for Safer Staffing
In fact, as the nurses picketed yet another study, this one in the New England Journal of Medicine, was released today and shows that when hospital floors or units are understaffed and where there is a high turnover of patients on a unit each day (as is the case on every unit at Tufts), the risk of patient death increases significantly. According to the study's authors, "Our finding that below-target nurse staffing and high patient turnover are independently associated with the risk of death among patients suggests that hospitals, and those concerned with the quality of care, should pay increased attention to assessing the frequency with which actual staffing matches patients' needs for nursing care."
An earlier study in the Journal of the American Medical Association found that every patient above four assigned to a registered nurse resulted in a 7 percent increase in the risk of death for all patients under that nurses care. So when a Tufts nurse complains about having seven patients at one time, the science demonstrates that all of those patients are at a 21% greater risk of death. Additionally these same studies demonstrate that when nurses have fewer patients, there are significantly fewer complications, patient satisfaction increases, and nurse retention improves, with no negative impact on hospitals' financial performance.
Other studies have found that nurses working mandatory overtime are three times more likely to make a medication error, and a brand new study released this month found that nurses working more than 12 hours results in an increase in patient deaths in hospitals. The Institute of Medicine has recommended that no nurse ever be required to work more than 12 hours, which is a regular occurrence at Tufts Medical Center.
The 1,200 RNs at TMC, who are currently in negotiations for a new contract, are seeking contractually guaranteed, safe staffing levels, which would be adjusted to meet patients' needs. At Tufts, management has not only increased nurses' workload, but they have also refused to adjust staffing based on the acuity of patients (acuity is a term referring to the patient's level of illness). In addition to calling for improved staffing levels, the nurses are also seeking a provision that would create a process to measure the acuity of patients on each unit and each shift, so that staffing could be further adjusted to meet the actual needs of patients. These changes would accomplish what has been recommended in the New England Journal of Medicine study and other prominent research studies.
The nurses are also calling for prohibitions against forced overtime and the inappropriate floating of nurses — all of which are needed to ensure that patients at Tufts Medical Center receive the safe care they deserve.
The nurses began negotiating a new contract with Tufts Medical Center management in September of 2010 and a total of 11 negotiating sessions have been held to date. The current contract expired on Dec. 31, 2010, and it has been extended by agreement of both parties through the end of March.
"We sincerely hope the hospital will finally come to the table determined to resolve these issues," Tiller explained. "For our part, we are determined to do whatever it takes to protect our patients because they are the ones who have the most to lose if conditions don't improve. For our patients, this is truly a matter of life and death."
This program aired on March 21, 2011. The audio for this program is not available.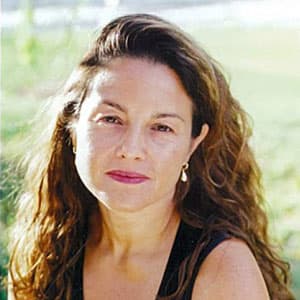 Rachel Zimmerman Health Reporter
Rachel Zimmerman previously reported on health and the intersection of health and business for Bostonomix.