Docs Willing To Move To Vermont For Single Payer System
This article is more than 10 years old.
Many of the doctors mulling a move are in primary care, according to the Vermont chapter of the physician's group, and while most are from nearby states, doctors from California, Oregon, Washington and Hawaii also said they'd consider moving to Vermont under a single-payer system.
The group asked physicians from around the nation to sign an open letter to the Vermont Legislature in support of the single-payer plan. Doctors could also check a box if they would consider moving to Vermont if a single payer system was enacted.
Eighty Massachusetts doctors signed the letter; 18 checked the box.
Dr. Rachel Nardin, a neurologist at Cambridge Health Alliance, is one of them. She said the current health care system, even with the reforms in Massachusetts, is so demoralizing, she would strongly consider leaving Massachusetts for Vermont if that state had a single-payer system.
"Practicing medicine in our current system is wretched," Dr. Nardin said in an interview. "Instead of caring for people, we're fighting with insurers to get what we need for our patients — it's depressing. For the chance to just care for patients, and not have these fights, sure I'd move."
Dr. Nardin, who is also co-chair of Massachusetts Physicians for a National Health Program, said she recently cared for an uninsured woman with Lou Gehrig's disease, a progressive neurodegenerative disorder also known as ALS. "Because she had no insurance, I couldn't get her a hospital bed, or a wheelchair, I couldn't get her the most effective medication, I couldn't get her anything that would maintain her dignity," Dr. Nardin said. "It is so unnecessarily cruel." (Ultimately, the patient received help from a private charity.)
"The beauty of single payer," Dr. Nardin said, "is that people have insurance from cradle to grave and when you get sick, you can worry about being sick and how to get better, you don't have to worry about how you're going to pay for care."
Here's another Mass. doctor, Suzanne King of Lenox, advocating for the Vermont single payer plan in an opinion piece in The Berkshire Eagle today.
This program aired on March 22, 2011. The audio for this program is not available.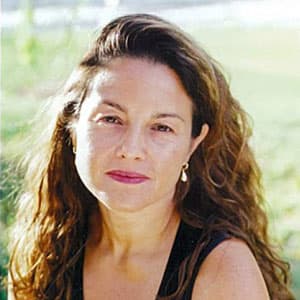 Rachel Zimmerman Health Reporter
Rachel Zimmerman previously reported on health and the intersection of health and business for Bostonomix.