'Orgasm Inc.' Local Premiere: The Sinister Quest For The Pink Viagra
This article is more than 10 years old.
"Thank you for coming," the filmmaker told the Coolidge Corner Theatre capacity crowd at her local premiere last night — and then waited for the audience to get the joke.
I confess, I didn't, at first. And then I had a "Duh!" moment. At a film about female sexuality, "Thank you for coming," is actually a laugh line. And there were others: The gallant questioner who introduced himself at the audience microphone and told filmmaker Liz Canner that he was "at your cervix." The panel member who invited the audience to check out the "cliterature" on tables outside.
But the topic of "Orgasm, Inc.," is serious — feminist-serious — even though the film itself was great fun to watch. It amounts to an indictment of the pharmaceutical industry's attempts to develop a "female Viagra" and persuade the American public that 43% of women suffer from a previously unrecognized syndrome called "Female Sexual Dysfunction."
The film is already sparking debate, including this Radio Boston segment this week and the online comments that followed it. The Boston Globe magazine ran a "Perspective" piece last Sunday that included this:
Orgasm Inc., which premieres locally at the Coolidge Corner Theatre on Thursday, is already being hailed as a sort of modern feminist manifesto, and indeed the film is a much-needed denunciation of the designer vagina era, which brought women everything from "vajazzling" to labiaplasty. But the film's suggestion that sexual difficulty is "all in our heads" – and that women are particularly susceptible to buying the lies that Big Pharma is selling – strikes me as limiting at best, vaguely antifeminist at worst.

Many doctors specializing in female sexuality argue that women are indeed candidates for FSD drugs. "The pharmaceutical industry did not create distressing sexual problems for women," says Dr. Jan Shifren, director of the Vincent Menopause Program at Massachusetts General Hospital. She says the percentage of women who experience such difficulties hovers around 12. Not Big Pharma's 43, but not insignificant, either. "That doesn't mean we need to treat women exclusively with pills," she adds. "The answer is somewhere in between."

Liz Canner responded last night that though the Globe piece did not note it, Dr. Shifren had run clinical trials for one of the major recent attempts to develop a female-sexuality treatment, Proctor and Gamble's testosterone patch Intrinsa.
Also present on the post-screening panel was Judy Norsigian of "Our Bodies Ourselves" fame (note to fans: the next edition is scheduled to come out soon.) And Dr. Susan Bennett, Liz Canner's doctor and the teacher of a human sexuality course at Harvard, who noted that female sexuality "is a tremendous sinkhole of ignorance for the vast majority of women throughout the world." Her bottom line: "To develop a medication for something that really isn't a disease is just wrong."
I walked out wondering, though. Is that really true? Can medicine only fix diseases, or may it also enhance lives? What about all the men who've been thrilled by the effects of Viagra? Certainly, persuading women that they're abnormal in order to make a buck is, as Susan Bennett put it, "just wrong." And certainly, sex is about a whole lot more than physiology. But if there really were a female equivalent of Viagra — which, at this point in drug development, there most certainly is not — would it really be so bad?
Orgasm Inc. is now playing at the Coolidge Corner Theatre in Brookline.

This program aired on March 25, 2011. The audio for this program is not available.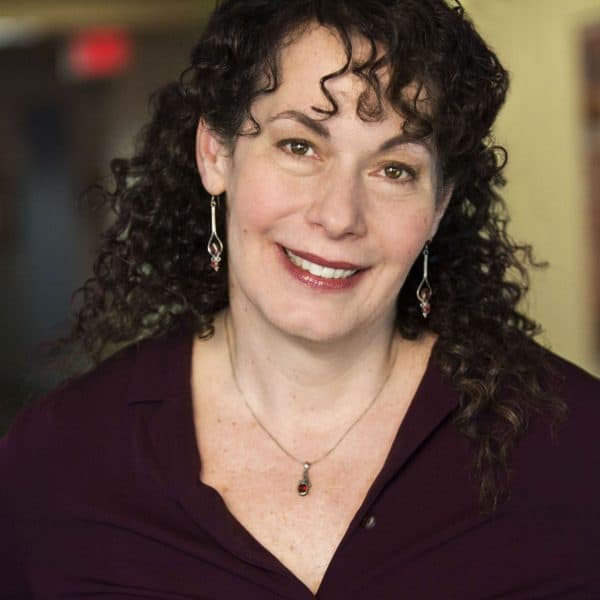 Carey Goldberg Editor, CommonHealth
Carey Goldberg is the editor of WBUR's CommonHealth section.