How Healthy Is Your County? New Rankings Put Nantucket First, Hampden Last
This article is more than 10 years old.
(Please click here to see a larger image of Massachusetts rankings.)
Sure, it's pure competitive fun to see how your county measures up against others in Massachusetts (if you even think in terms of counties; this is not the most county-oriented state.) But perhaps what's most fascinating about these new stats is the ever-growing awareness that non-health factors — income, education — are striking determinants of our health. All those Nantucket mansions may have a tiny bit to do with all those high-school grads and that top ranking. From the release:
Nantucket County continues to have the healthiest residents in Massachusetts and Hampden County remains the least healthy county in the state, according to the annual County Health Rankings, released today by the University of Wisconsin Population Health Institute and the Robert Wood Johnson Foundation. According to the Rankings, residents of Hampden County are nearly two times more likely to die a premature death than those in Nantucket County.

This is the second year of the County Health Rankings, the most comprehensive report of its kind to rank the overall health of nearly every county in all 50 states by using a standard way to measure how healthy people are and how long they live. The Rankings helps everyone see how where people live, learn, work and play influence how healthy they are and how long they live.

According to this year's Rankings, the five healthiest counties in Massachusetts, starting with most healthy, are Nantucket, Dukes, Middlesex, Norfolk, Hampshire. The five counties in the poorest health, starting with least healthy, are Hampden, Suffolk, Bristol, Berkshire, Worcester. The healthiest of Massachusetts' 14 counties are clustered in the east of the state; the least healthy counties are spread throughout Massachusetts.

Some highlights of what the Rankings show:
· 15% of adults in Hampden County report being in poor or fair health, compared to 6% in Nantucket.
· The rate of sexually transmitted infection in Hampden County is twice that in Nantucket.
· Hampden County has more than twice the teen birth rate of Nantucket.
· 24% of children in Hampden County live in poverty, compared to 6% in Nantucket.
· The high school graduation rate is 95% in Nantucket County, compared to 65% in Hampden.

"The Rankings help counties see what is affecting the health of their residents are so they can see where they are doing well, where they need to improve, and what steps they need to take as a community to remove barriers to good health," says Patrick Remington, M.D., M.P.H., Associate Dean for Public Health, University of Wisconsin School of Medicine and Public Health.

The full rankings are here. What went into them:
The rate of people dying before age 75, the percent of people who report being in fair or poor health, the numbers of days people report being in poor physical and poor mental health, and the rate of low-birthweight infants.

The Rankings also looks at factors that affect people's health within four categories: health behavior, clinical care, social and economic factors, and physical environment. Among the many health factors they looked at: rates of adult smoking, adult obesity, excessive drinking among adults, and teenage births; the number of uninsured adults, availability of primary care providers, and preventable hospital stays; rates of high school graduation, adults who have attended college, children in poverty; and community safety; access to healthy foods and air pollution levels.

"The County Health Rankings help everyone see that much of what influences our health happens outside of the doctor's office and where we live matters to our health," says Risa Lavizzo-Mourey, M.D., M.B.A., president and CEO of the Robert Wood Johnson Foundation. "The good news is that there are things counties can do right away to help their residents lead healthier lives. We hope this second annual release of County Health Rankings data will spur all sectors – government, business, community and faith-based groups, education and public health – to work together to find solutions and take action and implement programs and policy changes to improve health."
This program aired on March 30, 2011. The audio for this program is not available.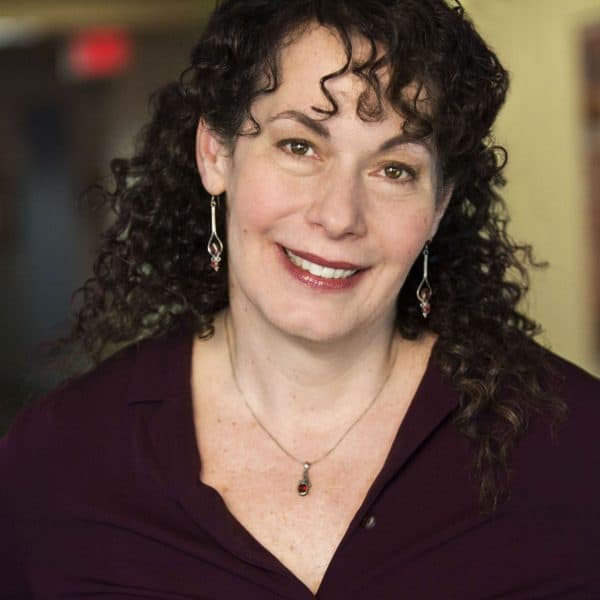 Carey Goldberg Editor, CommonHealth
Carey Goldberg is the editor of WBUR's CommonHealth section.