Patrick Comes Out Swinging On Health Costs: Complexity Is No Excuse For Inaction
This article is more than 10 years old.
http://www.youtube.com/watch?v=DAKGL9JAmOw
Gov. Deval Patrick, in an effort to push lawmakers to take up his health care cost containment legislation sooner, not later, opened a public forum at the Statehouse today saying that health care costs must be reined in now. He said, adamantly, that the complexity of the problem can't be an excuse for inaction. Here, edited and condensed, is what he said:
Massachusetts will be the place where we can crack the code on costs — it will be done.

Currently, 98 percent of residents have insurance, 99.8 percent of children are covered, no one else can touch that.

"Health is a public good. And all things being equal, health care is affordable," Patrick said. The first phase of health reform increased costs by 1% of state budget, he said.

"The problem is that all things are not equal — insurance premiums are rising at an unsustainable rate. Some conservatives want you to believe this is happening because of health care reform — they are wrong."

State government — that is, MassHealth, The Connector and other subsidized programs make up 40 % state budget, he said. These costs are squeezing out public education, public safety and other critical services.

We are trying to balance this on the municipal side — but it can't be done by cost shifting alone
(Again, he says, insurance premiums are simply too high.)

Businesses are ready to start hiring, but then they see the cost of health insurance plans, he said. There's an "annual ring around the rosy of shifting plans." Health care costs are a major roadblock to adding jobs — it's a problem in particular for small businesses.

There's an emerging consensus on solutions: well integrated, whole-person care equates to lower costs — instead of fee-for-service, we should pay for integrated care.

Patrick says even with the bill he's proposed, some say it hasn't gone far enough, some say its gone too far.

"I am a private marketer," he said, but he doesn't think the market can fix this on its own.
"We have got to stop being defeated by the complexity of this." (Here the governor starts pounding the podium and raises his voice.) There can be "no more talk about how complicated it us so we can't solve it." (Applause)

The goal is: better, more affordable health care for everyone

"Let me leave absolutely no doubt about this — we are moving, this is not an option, we are not going to debate this to death. We are using new regulatory tools to curb premium increases, we're not going to let inertia stand in the way — our neighbors and communities need us to do more and its up to all of us to deliver."
Meanwhile, Health Care For All, the consumer advocacy group, sent over word of a cost gauntlet thrown down:
BOSTON - Today, immediately following a legislative briefing on health care cost containment proposals sponsored by the Patrick Administration, Health Care For All (HCFA) and the Greater Boston Interfaith Organization (GBIO) issued a challenge to industry leaders to reduce rising health care costs to consumers.

At the press conference attended by religious leaders, advocates and consumers, HCFA and GBIO announced that by June 30th of this year they would issue a challenge establishing a maximum premium increase for insurers to use when setting 2012 rates. The groups said if rates continued to rise above the number they release on June 30th they would hold industry leaders accountable.
This program aired on April 5, 2011. The audio for this program is not available.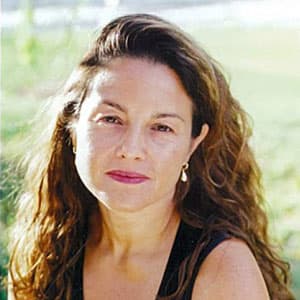 Rachel Zimmerman Health Reporter
Rachel Zimmerman previously reported on health and the intersection of health and business for Bostonomix.