Report: Antidepressants Linked To Cancer Risk — But Not In Industry-Funded Studies
This article is more than 10 years old.
Harvard researchers, analyzing more than 60 studies exploring the potential link between antidepressants and breast or ovarian cancer found a "modest" link indeed exists — but not in studies with funding from the pharmaceutical industry, USA Today reports. The lead researcher, clinical psychologist Lisa Cosgrove of the Edmond. J. Safra Center for Ethics at Harvard, suggests more study is crucial.
In the journal PLos One, Cosgrove reviewed 61 studies of the potential link between antidepressants, some of the most popular drugs prescribed, and breast and ovarian cancers:
Pooling all of the 61 past studies looking for links to antidepressants together, the PLoS One analysis found a modest increase in the odds, roughly an 11% higher chance, of women taking antidepressants developing the diseases later in life. But the odds look worse for women when the researchers pull out from the analysis the 15 studies funded by pharmaceutical industry money, none of which found any link.

"Researchers with industry affiliations were significantly less likely than researchers without those ties to conclude that (antidepressants)s increase the risk of breast or ovarian cancer," found the analysis. The increased risk effect was particularly stronger for women taking newer, selective-serotonin re-uptake inhibitor drugs (SSRI's) over older antidepressants. The authors call for more study of the link and Cosgrove suggests that women in their 40's who take antidepressants may want to discuss getting a mammogram with their doctors, despite 2009 recommendations against the test for their age group.
This program aired on April 8, 2011. The audio for this program is not available.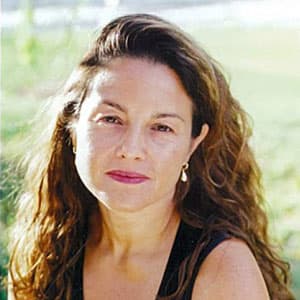 Rachel Zimmerman Health Reporter
Rachel Zimmerman previously reported on health and the intersection of health and business for Bostonomix.