A Birthday Mitt Romney Would Like To Forget
This article is more than 10 years old.
Romney, inching ever-closer to becoming an official GOP presidential candidate, is probably not doing a lot of celebrating today.
But as WBUR's Martha Bebinger and Bob Oakes report this morning, the state's health law is still front and center politically: with near universal access to health insurance achieved, phase two of the law, trying to contain costs, is the top legislative priority of Gov. Deval Patrick. And on the law's fifth birthday, experts continue to assess its impact:
There is little solid research that shows residents are healthier or are living longer as a result of the law, but there are lots of individual tributes.

Dennis Foley was 59 when he walked into an emergency room two years ago with a life-threatening foot infection. While treating that infection, doctors diagnosed diabetes, high blood pressure and a heart problem — and signed him on to the state's health insurance plan. This was his first visit to a doctor in 30 years.

"I ended up with a severe foot infection, went to Good Samaritan Hospital," Foley said. "It was an 18-day stay. They enrolled me in MassHealth and [I'm] doing good."

Foley is among the 98 percent of the state's residents who now have health insurance. Five years after enacting reform, Massachusetts has the lowest uninsured rate in the country.
Here's an assessment findings from the Blue Cross Blue Shield of Massachusetts Foundation on the law after five years:
--401,000 more Massachusetts residents have health insurance coverage than did before reform.
--Massachusetts has the highest rate of insurance in the country with 98.1 percent of residents insured.
--There has been no evidence of subsidized coverage "crowding out" employer- sponsored insurance, and employer offer rates have grown from 70 percent to 76 percent since implementation of reform.

--Public support for Massachusetts health reform has remained strong with two out of three adults supporting reform.
--Most employers believe health reform has been good for Massachusetts and 88 percent of Massachusetts physicians believe reform improved, or did not affect, care or quality of care.
--The cost of health care and the annual rate of increase in health care spending remains a challenge. With no intervention, per capita health care spending in Massachusetts is projected to nearly double by 2020.
Nancy Turnbull, an associate dean at the Harvard School of Public Health, says the nation continues to keep an eye on Massachusetts. "We never would have had federal reform had Massachusetts not passed our reform law and had we not implemented it successfully," Turnbull said. "People are watching very carefully and will continue to watch carefully: Can we replicate the success that we've had on the coverage side, on the cost side?"
Readers, share your assessment of these five years of reform on WBUR's Facebook page here.
And if you want to party with the wonks tonight, here, courtesy Health Care For All, is your chance (Mitt will likely not be there):
TONIGHT Health Care For All to Celebrate Fifth Anniversary of State Health Reform at Annual "For The People" Event
State and National Health Care Leaders to be Honored for Work to Advance Access to Care

BOSTON-In celebration of five successful years since Massachusetts became the first state in the nation to guarantee health care to all its residents, Health Care For All will host an event honoring health care leaders.

WHAT: Health Care For All's Annual "For The People" Event Celebrating the Fifth Anniversary of Massachusetts Health Reform and Honoring State and National Leaders Whose Work Has Advanced Access to Health Care

WHEN: TONIGHT, April 12, 2011 from 5:30 PM - 8:00PM

WHERE: Westin Copley Place Boston
10 Huntington Avenue
Boston, MA 02116

WHO: 550 confirmed guests, including government officials, health care executives, business leaders and consumers. At the event, Health Care For All will honor:

--Cindy Mann, Deputy Administrator and Director of the Center of Medicaid. In this role, Cindy is responsible for the development and implementation of national policies governing Medicaid, the Children's Health Insurance Program (CHIP), and the agency's provider survey and certification activities.

--Nancy Turnbull, Associate Dean for Educational Programs and a senior lecturer in health policy at the Health School of Public Health. She is also a consumer representative on the Massachusetts' Connector Authority Board.

--Baystate Brightwood Health Center in Springfield, where patients receive culturally-competent, high-quality care no matter their income.

This program aired on April 12, 2011. The audio for this program is not available.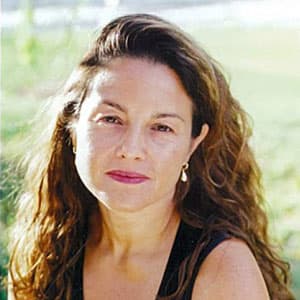 Rachel Zimmerman Health Reporter
Rachel Zimmerman previously reported on health and the intersection of health and business for Bostonomix.