Stillbirths: 1 in 200 Babies, More Work Needed
This article is more than 10 years old.
The Lancet, a distinguished British medical journal, is just out with a sweeping, heartbreaking series on stillbirth, a tragedy that strikes one in 200 births even here in the wealthy United States. For African-American women, it's one in 87 births. In the developing world, it's even worse. The papers in the series are free to download, and full of little-known facts about what one author calls "one of the last taboos." They point out that progress in stemming stillbirths has largely stalled, and that many stillbirths are preventable, but it will take education, effort and more research.
The series begins its comment section like this:
The grief of a stillbirth is unlike any other form of grief: the months of excitement and expectation, planning, eager questions, and the drama of labour—all magnifying the devastating incomprehension of giving birth to a baby bearing no signs of life. Thankfully such events are rare. Or are they? As the Series we launch today shows, almost 3 million stillbirths happen worldwide every year, which, even for a country with a developed health system such as the UK, means that 17 sets of parents every day will take home their newborn baby in a coffin.
I spoke with Dr. Ruth Fretts, who practices obstetrics and gynecology at Harvard Vanguard Medical Associates in Wellesley and, as a leading researcher on stillbirth, co-authored a paper in the Lancet series. The series, she says, brings information on stillbirths together as never before.
Some basic data: According to CDC data from 2004, there were more than 26,000 stillbirths in the United States that year. Compare that to deaths from AIDS — nearly 16,000 — and from Sudden Infant Death Syndrome — just over 2,000. Yet despite the frequency of stillbirths, "We haven't studied them in a systematic way, and if you don't study them, you can't reduce them."
In fact, I asked, progress on reducing stillbirths has stalled?
Yes, she said, it has stalled. Though it must be noted that "Our risk factors are going up: The burden of obesity, advanced maternal age, some smoking."
For a bit of background: "On the first prenatal visit you have, you're going to have a fairly lengthy conversation about screening for Down Syndrome; you'll be offered HIV testing; screening for congenital anomalies; you'll be screened for hepatitis B — and all of these are less common than stillbirth, but no one talks about it."
Parents' groups helped bring great progress on Sudden Infant Death Syndrome, she noted. But "the difference between that and stillbirth is that there's a fair bit of fatalism about stillbirth, the thinking that, 'Oh, it was God's will," or 'It was just an accident.' And maybe there's some concern about liability.
Too few autopsies
"Interestingly enough," Ruth said, "you do all these tests during pregnancy, but if you have a stillbirth in the United States and you are trying to determine the cause of death, the autopsy is not a covered service, because the baby is not a person in the health care plan. If you had a loss before 20 weeks of gestation, that would be covered, the pathologist would be paid.
In the Boston area, I've been working on the stillbirth review committee at the Brigham since 2003, and there they do the autopsies, but they don't charge for it. They only charge for examining the placenta, because they can.
Until recently, the U.S. had one of the lowest stillbirth autopsy rates in a developed country. Now why is that? In Montreal, we had a 97% autopsy rate, and initially at the Brigham, it was at 47%, and that's partly because we didn't make the case for why it was important. Most people said, 'Oh, well, you probably won't find anything.' But having a negative evaluation can rule out infection, congenital anomalies, and it can really asses your risk of recurrence."
What, I asked, if you're in Massachusetts but not at the Brigham?
"People are doing it out of kindness, but the quality of the pathology may not be as good, because you have to be like a detective, trying to piece together why the baby died.
So there's the problem that people think it's God's will, maybe fear of litigation or they haven't appreciated why a comprehensive stillbirth evaluation is important. Women are much more likely to regret not having an autopsy than having one. So part of it is educating the providers about having it, and what is the most cost-effective approach.
Missed Opportunities
"If you actually review these stillbirths, as I do," she said, "you'll find about a third of them have missed opportunities. There's two sides of it: the maternal behaviors and then the clinician's side. On the clinician's side, it's often a failure to appreciate worsening conditions: 'Oh, I didn't realize the patient was getting sicker.'
The first is probably missing that the baby's not growing well and needs increased vigilance.
The second one is not appreciating that the patient has evolving medical conditions like worsening diabetes or hypertension.
And the third one, which I think is really important, is that we haven't had a systematic approach to the management of decreased fetal movement.
The message: monitor the baby's movement
The clever, good message to send to parents — which is not necessarily highlighted in the Lancet article but is embedded in its discussion about the way forward from here — is to counsel women on keeping track of the baby's movement.
So instead of saying, 'Oh, your baby's going to die,' you're saying, 'Okay, a baby who's moving and active, that's a healthy baby. And the baby goes through sleep and wake cycles and that's normal. We want you to be mindful of the movements. Some people like to count them. If you feel like there's been a decrease in the baby's movement, we want to know.
We did a study in Boston and 50% of people waited two days or more after feeling decreased movement before calling their providers, and they typically came in and had a "non-stress" test and were put out the door. There isn't an American College of Obstetrics and Gynecology guideline on this yet but there should be. Patients who present with decreased fetal movement have a four-to-seven-fold higher risk of stillbirth. And they're more likely to have fetal growth restriction.
But yikes, I said, won't this drive every pregnant woman crazy, trying to decide if the baby's movement has decreased?
"You have to spend a little time talking about it," Ruth said. "And the pregnant woman basically has to spend some quiet time checking in on the baby's movements.
In general we say, when the baby starts being active, after entering a wake cycle, see how long the baby takes to move 10 times. Typically, it takes 10 to 15 minutes. If it takes two hours, that's what we use as our alarm. Most women find that keeping track of the baby's movement does not cause anxiety. Also, in a study in Norway, when they did a before-and-after design, they introduced knowledge and a systematic approach to evaluation, and they didn't find the floodgates opened. It's doable.
Underlying Risk
And the other part of the response to decreased fetal movement is that the provider has to take the opportunity to think about the overall health of the pregnancy, and to think about the underlying risk.
On risk, we're basically making guesses without trying to make someone too frightened and do too many interventions. It's a balance. All we know is the numerators and denominators in a large population. If you looked at a combination like a black woman over 35 who's overweight and having her first child, she'd be at a 3 to 4 times higher risk to have a stillbirth, yet we don't routinely say that hers is a high-risk pregnancy.
I work at Harvard Vanguard with lovely midwives, and they're trying to normalize the pregnancy as much as possible, and I'm the stats girl. One thing we agree on is that if you look at the risk of stillbirth late in pregnancy with regard to advanced maternal age, that basically they would treat a woman who's 40 years of age or older to be overdue at 39 weeks [instead of the usual 41-1/2 weeks] and offer her twice-weekly testing or induction. And the reason is that her risk is the same at that point in gestational age as someone younger who's 41-1/2 weeks.
Overlooked
Overall, I think that compared to other national health problems, the scope and the problem of stillbirth has been overlooked, and I hope the statistics drive that home.
So what do you do about it? You have to be aware of the risk factors. You want to optimize your health ahead of time. You'd rather not be overweight and smoking, which is great to say but not so easy to do. And then you want to educate women and providers on warning signs and symptoms and look to programs that have done a good job on that.
People who study stillbirth reduce it."
This program aired on April 13, 2011. The audio for this program is not available.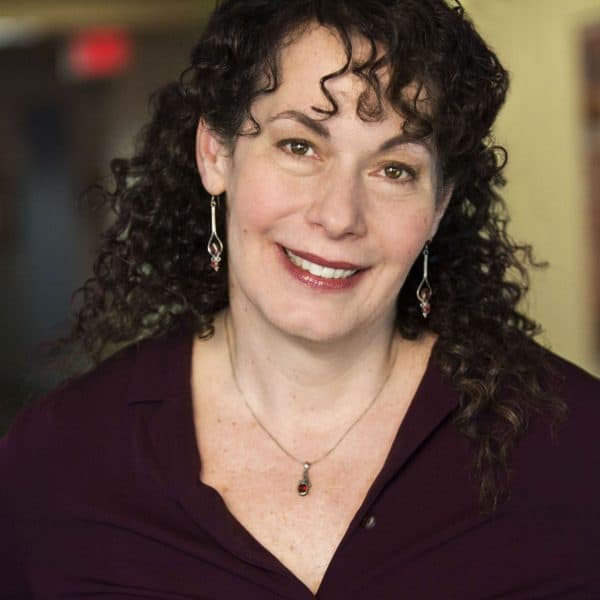 Carey Goldberg Editor, CommonHealth
Carey Goldberg is the editor of WBUR's CommonHealth section.