And We're Off! Start Your Own (Health) Marathon Today With FreshStart
This article is more than 10 years old.
Please go to the comments below this post to sign up, check out who else already has, and read get-started guidance from our wellness coach, Dr. Beth Frates.
Reminder: FreshStart is our experiment in using CommonHealth not just to report on health but to actually help our readers get healthier. You figure out your own health goals for the next three months and post them here. We offer a forum for support and guidance, including from our wellness coach, Dr. Beth Frates, and other experts. Plus, by declaring your goal publicly here and reporting in with weekly updates, you harness the power of social pressure for your own aims. Here are the basics:
Join Us For FreshStart Spring: It's Time To Get Healthier
How To Set SMART Spring FreshStart Goals
And now — drum-roll — how to sign on for FreshStart: Just post a comment below this post with your FreshStart goals and your plan to achieve them. Your email address will be visible to us here at CommonHealth, but not to the rest of the world. Choose a weekday for check-in — say, Friday — and I'll send you an email asking you to post how you're doing every Friday for the next three months.
And choose a prize, if you'd like one! If you'd like a WBUR water bottle or sport sac, just send me a message by hitting the "Get in touch" button at the very bottom left corner of CommonHealth, and send me your name and mailing address. We have 20 of each to give away to the first members who request them. If you'd like the hugely helpful Harvard special report "Simple Changes, Big Rewards," please send an email to changesSHR@gmail.com and give the kind folk at Harvard Health Publications your mailing information. (They're giving away 25 copies, but if you don't make it, they'll offer the $18 report at a 25% discount to FreshStart members.) The only catch is that they may contact you later for feedback.
You're welcome to submit goals and plans as lengthy as you'd like; they're really for you, though making them public helps your loved ones nag — I mean, support — you. I'm just offering mine as a sample below, though it's still a bit of a work in progress. And we'll check in with Beth Frates soon to ask her to take a look at everyone's posted goals, and whether they all seem SMART (specific, measurable, action-oriented, realistic and time-sensitive) enough.
My exercise goal: to be active every day, at the very least with a brisk 20-minute walk:

M: Walk and stretch
T: 30+ minutes of interval aerobic training: step or elliptical or run
W: Walk and weights
Th: 30+ minutes of aerobic interval training
F: Walk and weights
Sat: Run
Sun: Step interval
Planned tool: A daily exercise log to record activity and minutes.

My food goals:
Keep the fridge and counters constantly stocked with ready-to-eat vegetables and fruits
Have salad for lunch every day
Have healthy high-protein breakfasts
Have high-fiber cereal for night-time snack instead of cookies or chips
Lose 5 pounds in three months (which may seem low, but I don't want to "diet" and one of Beth's pointers on goals is to choose one with very strong odds that you can achieve it. I'm also eternally ambivalent about "dieting," and am truly trying to set up a marathon rather than a sprint.)
Planned tool: Am going to try using LoseIt, a free iphone app, to record my food intake, and see if I like it.

My stress-relief goals:
Take at least ten minutes every day and STOP, do meditation or deep breathing or mindful walking.
Tool: Log it on the same chart with exercise
"Simple Changes, Big Rewards" also includes sections on controlling your spending, breaking bad habits and harnessing positive psychology, but this is about all I can handle for now! So readers, please post your own goals and plans below, along with anything else — preferably entertaining! — you'd like to say, and we'll begin this marathon with a single step — today.
(There's no special sign-up form; you just write your goals in "Add a Comment" below — and post!)

This program aired on April 18, 2011. The audio for this program is not available.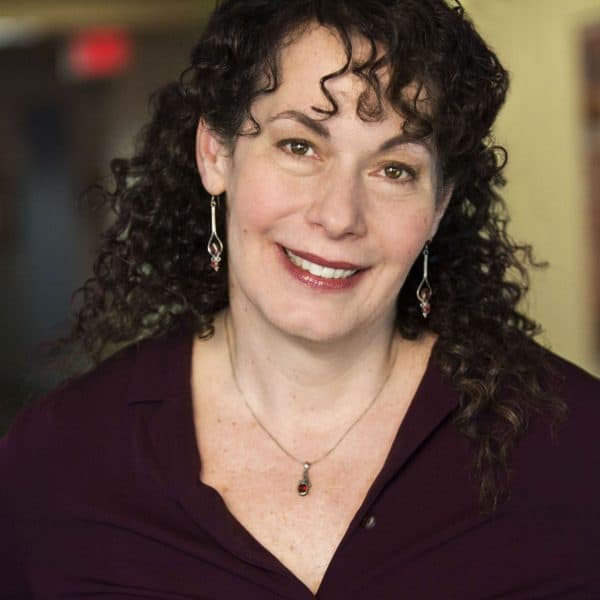 Carey Goldberg Editor, CommonHealth
Carey Goldberg is the editor of WBUR's CommonHealth section.