From North Shore To Worcester, Rare Agreement On DeLeo Health Insurance Plan
This article is more than 10 years old.
In our fractious state, I'm not used to hearing such a harmonious chorus. Especially on anything to do with health care. But newspapers from Newburyport to Worcester to Boston this week are editorializing in favor of House Speaker Robert DeLeo's proposal to give local officials more power to cut health insurance costs by letting them bypass union approval.
Putting myself in Speaker DeLeo's shoes, I'd be feeling buoyed by the support — who doesn't like being praised as courageous and visionary? — and huge pressure to get the plan through the legislature despite powerful union opposition. A sampling of the editorial voices:
Boston Globe masthead editorial (under the headline, "DeLeo's plan to save on cities' health costs has courage, vision:):
EMBRACING COMMON sense in state government shouldn't require unusual political courage. But as cities and towns across Massachusetts creak under the weight of their employees' health care costs, House Speaker Robert DeLeo and House Ways and Means Chairman Brian Dempsey have incurred the wrath of powerful unions by proposing a straightforward way to help local governments bring those costs under control. Under their House budget plan, municipal officials would have the power to alter the terms of health insurance coverage without having to negotiate each provision with unions.
The long-overdue change goes well beyond a fuzzier plan by Governor Patrick that calls for further negotiations between towns and local unions, and it's far superior to a union-backed plan that raises the prospect of binding arbitration.
The Worcester Telegram-Gazette:
It's too soon to tell whether Massachusetts is in fact taking a page from Wisconsin's book, but it has become clear that if cities and towns wait any longer for union agreement, it will be too late. The reforms and savings are needed now, and whether municipal workers wind up with the GIC or something similar to it, they will still have excellent health care benefits.
In Worcester, granting the city these powers would mean that all employees — police, fire, DPW, schoolteachers, school administrators, and City Hall workers, would be paying 25 percent toward their health care costs. That will save jobs and preserve city services.
We applaud Mr. DeLeo for including the plan design provision, and urge the Legislature to support it
House leads the way in health care savings
Don't pay any attention to Big Labor's whining about Massachusetts going the way of Wisconsin with its attempt to get a handle on the amount cities and towns pay for their employees' health care.
The plan unveiled by the House leadership last Wednesday as part of its $30.45 billion state budget for the fiscal year that begins July 1 is by no means extreme. Nor should it have come as a surprise to union leaders who have spent the last several years fighting efforts to reform the very expensive status quo.
All that municipal officials are asking — and the House is proposing to give them — is the same right the state has now to determine the scope of the health insurance policies offered its employees. Known as "plan design," this flexibility figures to save cities and towns an estimated $100 million in the first year and $2 billion over the next 10, allowing them to save jobs and services...
If anything, the House bill, aimed at helping municipalities cope with a fourth consecutive decline in unrestricted local aid, doesn't go far enough. It would require individual cities and towns to accept the legislation — allowing unions to raise another ruckus when the matter comes before the city council or town meeting; mandate that 10 percent of any "savings" be set aside to reimburse employees for their additional health care expenses; and require continued negotiation with the unions regarding employees' share of premiums and any co-pays or deductibles that exceed those of the state's Group Insurance Commission plan.
But at least it's a start, and one that deserves the support of all members of the North Shore's legislative delegation.
This program aired on April 22, 2011. The audio for this program is not available.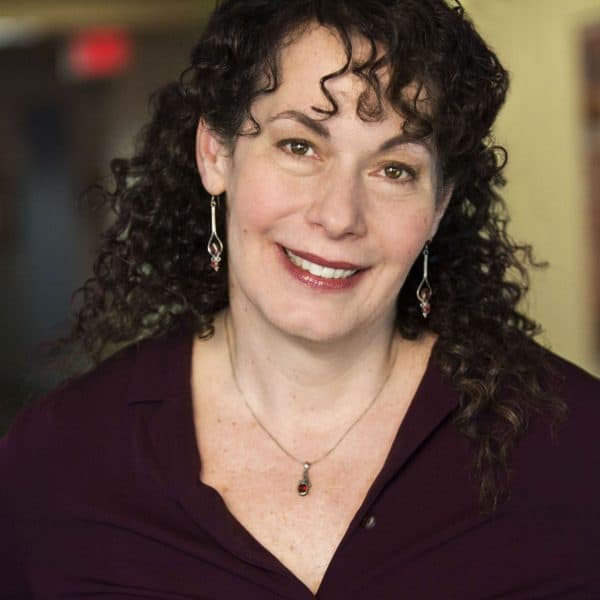 Carey Goldberg Editor, CommonHealth
Carey Goldberg is the editor of WBUR's CommonHealth section.