Many More Pregnant Women Taking Prescription Drugs
This article is more than 10 years old.
In a startling new analysis, researchers at Boston University's Slone Epidemiology Center, in collaboration with the Centers for Disease Control and Prevention and Harvard School of Public Health, report a vast increase in the numbers of pregnant women taking prescription drugs.
Over the last 30 years, for instance:
• First trimester use of prescription medications increased by more than 60 percent
• Use of 4 or more medications during the first trimester tripled
• Antidepressant use during the first trimester increased dramatically.
The study, published online in the American Journal of Obstetrics and Gynecology, also found that medication use varied by socioeconomic status, maternal age, race/ethnicity and state of residence.
In recent years, a debate has raged in women's health and maternity care circles about the safety and usefulness of pregnant women taking medications, particularly those to treat depression and other mood disorders. Purists argued that pretty much all drugs during pregnancy are bad. Others said that having a depressed or otherwise mentally ill mother might be worse than the potential risks of taking an antidepressant while pregnant. Still others grappled to find an appropriate balance.
This study, which analyzed interviews from more than 30,000 women, didn't get into the pros and cons of taking drugs (including prescription and over the counter brands). But it did note that the first trimester is when there is most concern about fetal development and potential birth defects, and that many of the medications pregnant women are taking have not yet been tested for safety.
The study's lead author, Allen A. Mitchell, MD, director of BU's Slone Epidemiology Center, said such testing is critical.
"These data identify prescription medications that are currently most commonly used and therefore urgently require research on their risks and safety; they also reinforce the need for ongoing surveillance regarding medication use in pregnancy and its consequences," he said by email. "Not only is it critical to identify how many OTC and prescription medications are taken by pregnant women and what those specific medications are, but it is also important to know how use of medications changes over time."
Here are some more of the findings:
--During the first trimester of pregnancy 70-80 percent of women reported taking at least one medication
--Medication use increased with a woman's age and education level
--Use was higher among non-Hispanic white women compared with women of other races or ethnicities that were studied
--Use during pregnancy varied by state of residence.
This program aired on April 25, 2011. The audio for this program is not available.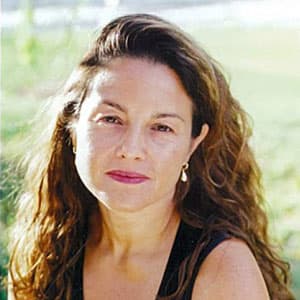 Rachel Zimmerman Health Reporter
Rachel Zimmerman previously reported on health and the intersection of health and business for Bostonomix.