Patient-Driven Social Network Refutes Study, Publishes Its Own Results
This article is more than 10 years old.
The health-data-sharing website PatientsLikeMe published what it is calling a "patient-initiated observational study" refuting a 2008 report that found the drug lithium carbonate could slow the progression of the neurodegenerative disease amyotrophic lateral sclerosis or ALS. The new findings were published earlier this week in the journal Nature Biotechnology.
The original claims about the benefits of lithium carbonate were presented in Italian at a medical conference in 2008. One member of PatientsLikeMe found the conference poster and translated it. Later that year, the findings were published in the Proceedings of the National Academy of Sciences.
More and more ALS patients began asking their doctors for off-label lithium and talking to each other online about their experiences. Ultimately, 348 ALS patient members reported their off-label use of the drug on PatientsLikeMe. At an International ALS/MND Symposium, PatientsLikeMe, which is based in Cambridge, presented preliminary results that lithium was not having an observable effect on the disease progression of these patients. The results were revealed before any of the formal follow up trials enrolled patients.
To further capture the data using a clinical trial model, PatientsLikeMe says it "developed a novel algorithm designed to match patients who reported taking lithium with a number of other ALS patients that had similar disease courses. By using a matched control group, PatientsLikeMe was able to reduce biases associated with evaluating the effects of treatments in open label, real world situations and improve the statistical power of the study making each patients contribution more meaningful." The study included 149 patients on lithium, compared to 447 not taking the drug, says Paul Wicks, Phd., one of the study's lead authors and the group's director of research and development.
Obviously, this type of trial can't match the potency of a double-blind, controlled clinical study, the gold standard. But, Wicks says, this type of patient-centric study has a different kind of power, and it also has speed in its favor. "This is a community movement," Wicks says. "The patients taking lithium were self-choosing, they were getting it from their own neurologist." Moreover, he says: "Tapping into the power of a patient community can really speed up trials, it's a disruption of the status quo and there's no reason this couldn't apply to diabetes, asthma, depression, and all the other diseases we now cover."
Another plus, he says, is the transparency of the information: "Along with the manuscript, Wicks says, "we've uploaded all of the data, so any other ALS researcher can download the information and double check our math."
This program aired on April 26, 2011. The audio for this program is not available.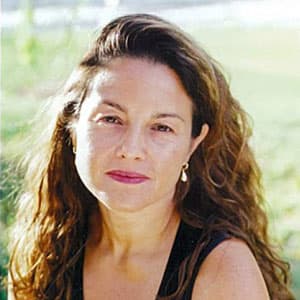 Rachel Zimmerman Health Reporter
Rachel Zimmerman previously reported on health and the intersection of health and business for Bostonomix.