Young Health Care Professionals Unite!
This article is more than 10 years old.
By Marisa Levine
Founding Executive Board Member, Boston Young Healthcare Professionals
Last night, while the Massachusetts State House passed a budget, including cuts of $800 million to MassHealth, a different sort of health care conversation was taking place across the river, one with fewer bureaucratic hitches and a lot more positive energy. With over 200 young leaders from organizations across the city coming together to meet and learn from one another, the launch of the Boston Young Healthcare Professionals (BYHP) started to meet the demand for dialogue about the fast-paced world of health care outside of office walls.
On the average day working in the Development Office at Mass General, I talk to my fundraising colleagues, my vendors, and a few of my connections outside my office. I read about health care in the mainstream media and a few choice blogs, but I don't get the chance to interact with people doing drug research that spurs the care I help raise money for. I don't hear first-hand about new policy changes that may affect the care my hospital can offer our patients. I may never read about the challenges that smaller hospitals and community health centers are facing. I work in a professional bubble—and last year, I realized that wasn't going to cut it anymore.
I met the other eight founders of Boston Young Healthcare Professionals-- all of us between 23 and 30 years old — in 2010, and we all knew that while we were enjoying gaining traction in our own careers and fields, we wanted and needed to learn more, to get outside of our small worlds. We wanted to know more about the facets of health care and to meet more young professionals like ourselves, passionate about the field but feeling trapped inside our office walls. A major roadblock was that there was no strong mechanism for meeting other health care professionals outside the confines of our daily work lives. Existing groups targeted only specific niches, not the broader health care field. We decided it was time to change all of that that, and to start a bigger conversation.
BYHP was founded with the goal of connecting emerging innovators as well as health care leaders in the Greater Boston area to foster strong relationships and build a greater base of knowledge. Healthcare isn't a textbook topic.
Nobody can go to school and learn everything they need to know to advance health care. The power is going to be in talking, learning and building connections that help us to understand health care beyond the headlines and beyond our own office emails. BYHP plans to hold education and professional development events, focused on bringing people together who might never meet otherwise to gain a deeper understanding about the truly multi-disciplinary healthcare field.
Two upcoming events will focus on payment reform/cost containment and health communications. We also plan to highlight innovations in different sectors (research and development, new care efficiencies, pioneering community health efforts). Apart from larger events, we hope to have the opportunity to host smaller, more intimate events with healthcare leaders and our membership.
Last night, attendees heard from Bill Cass, principal at the lobbying firm The Suffolk Group and former MA State Representative [who disclosed that as a 26-year-old lawmaker he was fairly clueless on health care issues, for instance, after a long debate on whether nurse practitioners should be allowed to prescribe drugs, he stood up and said: "What's a nurse practitioner?] and others. We hope that going forward, members of our group will never be clueless when it comes to health care issues.
We were so excited to meet so many people who shared our passion last night, and we look forward to the continued conversation with experienced and new health care professionals!
To get involved with BYHP, please contact us at execboard@byhp.org. We're currently accepting membership applications, and are already planning this year's calendar of events. If you have a topic you think we should be talking about, something you want to learn about, or expertise you want to share, we hope to hear from you!
This program aired on April 29, 2011. The audio for this program is not available.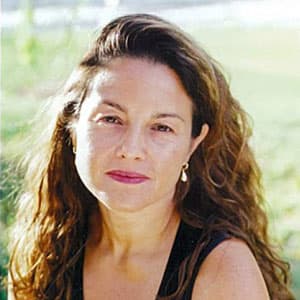 Rachel Zimmerman Health Reporter
Rachel Zimmerman previously reported on health and the intersection of health and business for Bostonomix.