Auburn Remembers Fallen Airman
02:57
Play
This article is more than 9 years old.
Saturday morning, the family of Air Force Maj. David Brodeur is holding a public memorial service here in his hometown of Auburn. Brodeur was among eight U.S. service members shot and killed last week by an Afghan pilot they were training.
The 34-year-old F-16 fighter pilot had served multiple tours in Iraq and Afghanistan. But a group of his childhood friends gathered this week on a front porch not far from the neighborhood where they grew up to remember his other qualities.
"Like his hug," said Jenn Lynch. "Amazing hug."
"His hug and the dimples," added Tara McCann. "Because he was always smiling, and he had just the best dimples."
"To us he's just another kid that hopped in the camper with my dad and the rest of us," remembered Meghan Rozansky. "To go out to the apple orchards and eat penny candy and then go to Dairy Queen. You know, just another kid."
Rozansky said they were somewhat amazed he went into the military, considering how they used to tease him for hiding behind a pillow watching the movie "Jaws." Dave threw up from the violence in "Rambo."
"He was a soft guy!" Rozansky said. "Just had a big, big heart."
An oldest child, with the strictest parents in the group, Brodeur was always the one who kept everyone out of trouble and stuck up for the little kids. One time the group switched the shoes on a toddler in the neighborhood.
"And she's running down the street with her shoes on the wrong feet, it was hilarious," Rozanksy remembered. "We were crying laughing! But then David was always the one [who] would be like, 'Put her shoes back on the right feet.' "
Brodeur wasn't perfect. Childhood friend Amy Berg remembers going to a high school dance with Dave as a sophomore. They were just friends. Still, Berg got all dolled up in a shiny dress and corsage.
"And he was such a gentleman," she said with a smile growing on her face. "And we got there, he decided to get back together with his girlfriend!"
High school is where Brodeur really focused his passion for flying. Friend Tim Morse says that love came from going to air shows and building model planes together.
"We grew up in the era of 'Top Gun,' " Morse said. "Where you saw that movie, and every kid [who] was 10 years old was like: 'That's what I'm gonna do.' And I said it, too, but he really meant it."
Brodeur was student council president, ran track and played baseball in high school. He studied hard, doing everything he needed to do to get into the Air Force Academy. It's where he met his wife.
Though he loved flying, he held family higher. Brodeur was hoping this tour in Afghanistan educating that country's air force would lead to a desk job back in the United States. But a trainee shot him.
"It's really tragic," said friend Lynch, "that the way he was killed was in a situation where he was really, really, really only trying to help."
Air Force Maj. David Brodeur is survived by his parents in Sutton, his wife, a daughter and a son.
This program aired on May 6, 2011.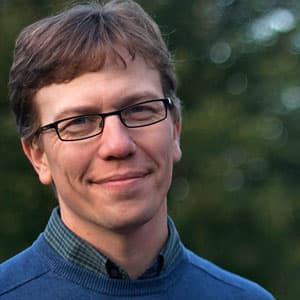 Curt Nickisch Business & Technology Reporter
Curt Nickisch was formerly WBUR's business and technology reporter.