FreshStart Check-In: How Exercise Can Be Like Breast-Pumping
This article is more than 10 years old.
Rachel and I had the edifying privilege of hanging with Dr. Beth Frates, our FreshStart wellness coach, at the WBUR festival yesterday, and I'm full of new insights about how all this works: how it's a long process of gradually tweaking plans, strategies and habits — experiments in which we manipulate our own stubborn selves toward healthier behaviors.
What particularly struck me is how intensely individual the coaching process is — the opposite of the usual one-diet-fits-all approach. One of Beth's clients found that eating a lime every evening stopped the late-night munchies; another found that bouncing on an exercise ball while watching TV eliminated the snacking habit. Each came up with those ideas himself or herself — and really, who else could possibly have suspected that those were the right tricks for each of them??
I mentioned to Beth that thanks to Sara, who posts regularly on FreshStart, I'd had an "aha!" moment, and she encouraged me to share it. Sara mentioned that she often runs for a full hour, a level of effort that carries magic for her weight control efforts. My first response was, of course, "An hour?" But then I had my revelation: I just haven't been working out for long enough. It's fine to aim for daily exercise, and that has definitely been a helpful change, but 20 minutes a day — for me, at least — is just not enough. In the past few days, I've started aiming for 40 or 45 — and really, if you're going to go through all the overhead of changing and showering and getting there, why not get more actual exercise in?
Now, how is this like breast-pumping? Well, it's a personal thing: Breast-feeding and pumping never worked very well for me — either I was just old, or I was missing some dairy gene. I rented the most powerful breast pump available, and still, the output was measly. Finally, I went to see a lactation consultant who asked me to show her how I pumped. I brought out my pump and started a demonstration, and she reached down and turned the dial, which I had been setting at a medium 5 or so, all the way up to 10. WHOOSH! The pump turned into a roaring hoover-monster that seemed about to suck my whole body into its innards. I had never tried setting it on max because, well, it seemed so extreme, and medium seemed powerful enough. It never occurred to me that I wasn't getting the results I wanted because I just wasn't pushing hard enough.
FreshStarters, have you had any "aha!" moments in the past weeks? Please share!
This program aired on June 6, 2011. The audio for this program is not available.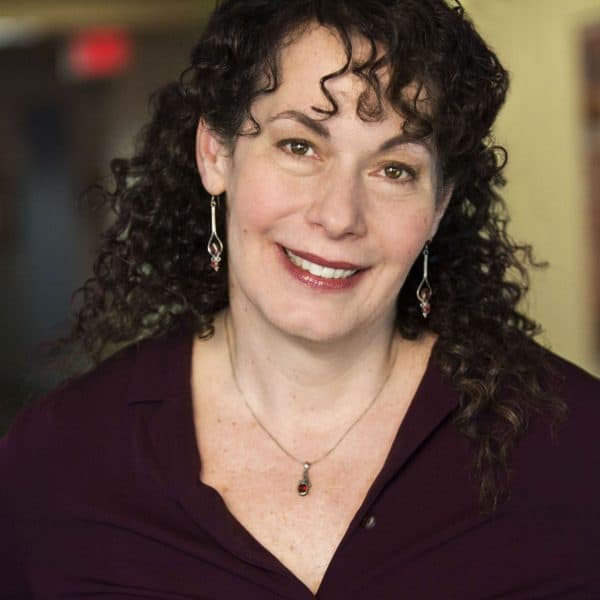 Carey Goldberg Editor, CommonHealth
Carey Goldberg is the editor of WBUR's CommonHealth section.