Women In Combat As Resilient As Men, Study Finds
This article is more than 10 years old.
Facing the stress of wartime combat in Iraq and Afghanistan, women fare about the same as their male counterparts when it comes to post-deployment mental health problems such as depression, substance abuse, post-traumatic stress and other conditions, a new study concludes. The findings, which researchers call "striking," have "substantial implications for military policy."
The fact that women appear to be as resilient as men in war undermines conventional wisdom, says lead author Dawne Vogt, PhD, of the Veterans Administration National Center for PTSD and Boston University School of Medicine. That's because most of the medical literature has found women to be more vulnerable to trauma, and to suffer from more mental health problems as a result, she says. But this study, which surveyed 340 women and 252 men within a year after they'd returned home from war, came to different conclusions.
"Contrary to popular belief, women who go to war respond to combat trauma much like their male counterparts," Vogt said. She noted that that the findings, published in the Journal of Abnormal Psychology, are particularly significant given ongoing discussions in the military about reversing a longstanding policy that bans women from ground combat. She added: "With the unpredictable guerilla tactics of modern warfare, barring women from ground combat is less meaningful."
Even though women are officially prohibited from such combat, their levels of exposure to war-related stressors are significant, and closer to the experiences of men than one might imagine, Vogt said.
As of 2009, more than 750 women were wounded or killed in action during Operation Enduring Freedom in Afghanistan and Operation Iraqi Freedom, the study says. Moreover, 45% of women and 50% of men in a national sample of U.S. veterans of Iraq and Afghanistan reported experiencing some level of combat exposure, the report says.
Another study that addressed gender differences in a sample of Iraq-deployed combat support troops found that men were more likely to report being in firefights (47% versus 36%) and shooting at the enemy (15% versus 7%), but women were more likely to report handling human remains (38% and 29%).
In the new study, researchers measured stress levels by asking male and female service members scores of questions about potentially troubling experiences they may have had both during and after combat. For instance: whether they'd fired a weapon or been fired on by a terrorist or civilian; whether they'd witnessed an injury or death in their unit; whether they'd handled human remains or dealt with detainees and whether general living conditions felt dangerous to the point that the person feared they'd never survive. There were also questions related to the aftermath of battle, such as whether soldiers had seen villages destroyed, people begging for food, or been exposed to the "sight, sound or smell, of men or women dying."
According to the report: men reported more exposure to combat and battle aftermath, as well as difficult living conditions, but "these differences were relatively small."
And indeed, the analysis of post-deployment mental health conditions found few gender differences: levels of post-traumatic stress, mental health functioning (meaning the ability to carry out daily activities) and depression were similar in men and women, the report found, "though scores on substance abuse were higher for men."
Vogt says more research is necessary to figure out why women in war seem to tough it out comparably to men. One possibility is that training has improved, she said. But another theory, noted in the report, is that "combat may be the great equalizer." It's possible, she says, because war involves such persistent levels of risk, that the ongoing threat is so high "perhaps it overwhelms the things that might be different in people."
This program aired on June 8, 2011. The audio for this program is not available.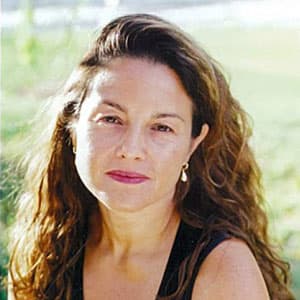 Rachel Zimmerman Health Reporter
Rachel Zimmerman previously reported on health and the intersection of health and business for Bostonomix.