Massachusetts Attorney General Drops Health Reform Bombshell
This article is more than 10 years old.
By Carey Goldberg and Rachel Zimmerman
"Our examination found that paying providers on a global basis has not resulted in lower total medical expenses."
It's just a short, no-frills sentence, but it amounts to a bombshell dropped on a central tenet of the Massachusetts governor's plan for the next phase of health reform.
That finding anchors a report issued this morning by state Attorney General Martha Coakley. And it appears to contradict Gov. Deval Patrick's argument that shifting to global payments is a key to "cracking the code" of ever-spiraling medical costs.
The attorney general also found that wide price disparities unrelated to the quality of care still persist from one Massachusetts hospital to another, largely dependent on the providers' clout in the marketplace. And the report unearthed a counterintuitive trend: residents from the richest zip codes in the state are spending on average far more on health care than people living in poorer neighborhoods. Yet premiums vary little, so in effect, it appears that lower-income people are subsidizing the care of the wealthy.
Global payments are supposed to re-align doctors' incentives and put a stop to the rise in costs. Under such a global system, instead of being paid for each specific treatment, health care providers are put on an overarching budget for every patient. At the end of a year, if they're within the budget and meet quality standards, they can win bonuses; if not, they risk penalties. The Patrick administration and private insurers have been pushing doctors toward this model, saying it leads to better, thriftier practices.
But Martha Coakley says: "Our investigation shows that a move to global payments is not the panacea to controlling costs." The attorney general's report suggests that in fact, thus far, care has tended to end up costing more under global budgets rather than less.
For example, in five medical groups in Blue Cross Blue Shield's much-touted global payment plan, known as the Alternative Quality Contract, medical expenses rose by an average of 10 percent from 2008-9, in sharp contrast to non-global groups where expenses went up by less than 2 percent. Among those five groups were two that were already among the state's better-paid before they joined the global-payment plan.
At two globally paid provider groups, Mount Auburn Cambridge Independent Practice Association and Signature, payments skyrocketed by more than 36% between 2008 and 2009, the report finds.
The report offers several possible explanations for the rises, and it would make sense that in order to persuade doctors to take the financial risks involved in an AQC, Blue Cross had to sweeten the deals it offered.
Blue Cross says that it's not fair to look at just 2008-9, the first year of the AQC, because they did not expect savings in the first of the five-year contracts. But in fact, they did lower the overall trend in medical spending by 1% in the first year in AQC groups. However, when you add in the bonus payments that the physician groups received, the AQC did not actually save any money.
The report predicts that the AQC costs will not fall, at least not by 2013.
It's not that global payment reform is unwise, the report says. It's that the health care market is so deeply dysfunctional, with negotiating leverage varying so radically from provider to provider, that those disparities must be corrected before any hard push toward payment reform. A shift to global payment without fundamental market changes, the report says, "may not only fail to control cost, but may exacerbate market dysfunction."
It calls for "more immediate action" to "shore up the foundation of the health care market by addressing the historic market dysfunction that results in greater amounts being paid to certain providers for similar services, and contributes to greater amounts being spent on the care of higher income residents."
Among the fixes it suggests:
-Promote health insurance plans that include more limits and encourage people to care more about how much health care costs.
-Temporarily control health care prices by law, until the market improves.
- Persuade more people to center their health care around a primary care provider.
In an interview yesterday, Harvard Pilgrim Health Care president Eric Schultz happened to express sentiments that were strikingly similar to the attorney general's. The global payment model is a "useful tool," he said, but "it is not in and of itself a strategy that will bring about substantial savings." It must be coupled with strategies to get consumers to care more about health care costs, he said.
"It's not the be-all and end-all to lower cost trends," he said. Though "It is an essential component."
CommonHealth will continue coverage of the report and reactions to it throughout today. Please stay tuned.
This program aired on June 22, 2011. The audio for this program is not available.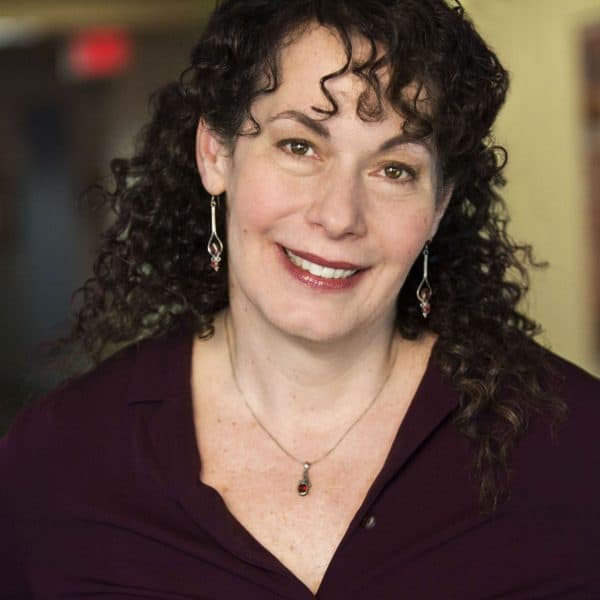 Carey Goldberg Editor, CommonHealth
Carey Goldberg is the editor of WBUR's CommonHealth section.