Report: Disparities In Medical Costs Abound
This article is more than 10 years old.
Some of the DHCFP key findings include:
--Massachusetts statewide unadjusted total medical expenses in the commercial market were $403 per member per month (PMPM) in 2009. Hospital inpatient and outpatient services accounted for 41% of unadjusted total medical expenses, while physician services represented 28%, followed by spending for prescription drugs at 17%.

--There is significant variation in unadjusted TME by payer, ranging from $356 PMPM for Neighborhood Health Plan to $412 PMPM for Blue Cross Blue Shield of Massachusetts. Unadjusted TME represents actual spending, and the reason for these variations requires further analysis. Among the potential contributing factors include differences in the health status of members, the geographic residence of members, utilization differences, provider network, and different payment rates and methods.

--There are considerable differences in TME by geographic area, based on member residence. At the regional level, unadjusted TME ranged from $372 PMPM in central Massachusetts to $426 PMPM in the North Shore region, a variation of nearly 15%.3

--There is a correlation between health status adjusted average TME for the residents of a city and the median income of that city.

--For individual cities and towns with at least 3,000 members, health status adjusted TME varied by as much as 60% for Blue Cross Blue Shield of Massachusetts (from a low of $305 in Holyoke to $489 in Watertown), 27% for Harvard Pilgrim Health Care (from a low of $353 in Lowell to $450 in Brookline), and 28% for Tufts Health Plan (from a low of $337 in Lowell to $431 in Newton).

(These findings seems to corroborate a similar trend noted in the attorney general's report, that health plan members living in higher-income zip codes cost far more when it comes to medical care than those living in lower income zip codes. With little variation in premiums, this suggests that the poor are subsidizing the higher-cost health care of wealthier residents.)

--The health status adjusted TME of members in managed care plans was higher than TME for non-managed members for Blue Cross Blue Shield of Massachusetts and Harvard Pilgrim Health Care and virtually identical for Tufts Health Plan.

--There is significant variation in health status adjusted TME across primary care physician groups, with a difference of 55% among physician groups in one payer's network.

--Health plan membership is disproportionately concentrated at physician local practice groups with higher TME. Two of the three largest payers had more than half of their managed care members at physician local practice groups with health status adjusted TME above the median for all physician groups. This concentration of membership at physician groups with relatively high TME likely contributes to higher overall medical spending on a statewide level.
The report concludes with the understatement of the week: "The significant variation in TME identified across geographic regions and primary care physician local practice groups suggest that there are opportunities to reduce health care spending in Massachusetts."
This massive data dump from state policymakers and regulators comes in advance of hearings beginning Monday on the cost of care and how to control it. Hopefully all of this information will help lawmakers come up with some solutions.
This program aired on June 24, 2011. The audio for this program is not available.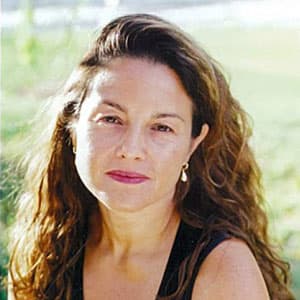 Rachel Zimmerman Health Reporter
Rachel Zimmerman previously reported on health and the intersection of health and business for Bostonomix.