Single-Payer State: What Can We Learn From Vermont?
This article is more than 10 years old.
In our continuing coverage of Vermont's grand experiment to become a single-payer health care state, here's a recent dispatch from our intern, Fran Cronin:
Lesson One: Everything Is Political
Anya Radar Wallack, Ph.D., and Special Assistant to Vermont's Governor Shumlin for Health Care Reform said Shumlin's campaign was centered around health care reform, and that the new governor successfully explained to voters how Vermont's health care system was failing them. He also laid out an economic argument for change. When Shumlin was campaigning, Wallack says, health care spending had tripled between 1992 and 2009 and had exceeded the national average. He made it clear that change was important for consumers.
Lesson Two: Buy-In For All (Or, Don't Forget Hillary's Health Care Disaster)
William Hsiao, Ph.D., K.T. Li Professor of Economics, Director of Health Systems Program, Harvard School of Public Health took Shumlin's vision and detailed how it bring it into reality. To develop a viable plan, says Hsiao, you have to first understand the political stakeholders: politicians, insurers, physicians, hospitals, big business, the Chamber of Commerce, and grass roots organizations. "You have to identify the barriers [to change] and navigate around them." "Like a game of chess," says Hsiao, "you need to get to checkmate."
Of the host of structural recommendations Hsiao made, Vermont accepted four. They are: the creation of an independent board that will facilitate direct negotiations between providers and recipients and the de-coupling of health insurance from employment; (According to Hsiao, the United States is one of the few advanced nations in the world with this insurance model. "De-coupling," he says, "would be a huge step forward.") Third, instead of employers paying for insurance, the state would implement an employee payroll tax to cover the cost of the state's insurance fund. With a large and centralized asset pool, the state could make access and care more uniform. "We need to bring the uninsured up to the same level of care as the insured," says Hsiao. Fourth, aggressively launch a public-private partnership. With a modest 625,000 people, Vermont is uniquely positioned to align itself with the states largest insurer, Blue Cross Blue Shield of Vermont. (If Hsiao's calculations are correct, he says Vermont could save $500 million per year with a single payer system. )
Lesson Three: Test Out A Bunch Of Ideas, And Don't Be Afraid To Nudge
Michael Frasier, a democratic representative in the Vermont State House of Representatives says Frasier says much of the credit for the bill's passage comes from "a good election" and perhaps even a little Velcro. In trying to nudge the legislature forward, he says, "You have to throw things up on the wall and hope they stick."
You also need a good communication strategy looking at what is the next best step. For Act 48, the big push was for broad agreement and deferring what needed to wait. Act 48 has deferred the issue of payment until 2013. When traveling around the state, the concern Frasier heard most often was, "We have to do better with health care. The way we do it now will destroy us." Today, 47,000 Vermonters remain uninsured. Another 150,000 are considered underinsured, which means they have insurance but their out-of-pocket costs could bankrupt them.
Lesson Four: Think Big
Don George, President and CEO of Blue Cross Blue Shield of Vermont says his vantage point over the Vermont health care landscape convinced him that "the incremental steps of the past would not suffice." With costs steadily rising, health care "needed nothing less than a transformational change." The transformation will also be a windfall for BCBS of VT when the state solidifies it public-private partnership. A state-traveling advocate for reform, George says he "supports the spirit and intent" of the bill although details remain few.
As the first single-payer system to be passed in the country, Act 48 is a big deal. But it is far from complete and far from a guaranteed success: it has many moving parts, some which have never before operated together.
This program aired on June 24, 2011. The audio for this program is not available.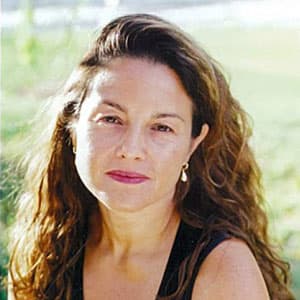 Rachel Zimmerman Health Reporter
Rachel Zimmerman previously reported on health and the intersection of health and business for Bostonomix.