Boston Medical Center Doc: Abusive Head Trauma All Too Real
This article is more than 10 years old.
Loyal readers of CommonHealth know that we've been closely covering the emerging debate on shaken baby syndrome and that numerous posts by medical and legal experts have formed a pretty solid consensus that the science behind the syndrome remains sound.
So we were interested in the NPR story this week called "Rethinking Shaken Baby Syndrome," which suggests that medical experts are reconsidering whether the phenomenon is being legitimately used in legal cases.
Here, Dr. Robert Sege, a professor of pediatrics at Boston University School of Medicine and the director of the division of ambulatory pediatricss at Boston Medical Center makes the point that just because convictions have been overturned in such cases, it doesn't mean that children can't be shaken so fiercely that their head traumas ultimately cause their death:
The recent NPR series on the legal aspects of infant deaths due to abusive head trauma may have left listeners with the misleading impression that there is controversy concerning the existence of abusive head trauma and infants. While there are a number of important issues regarding the identification of infant homicide victims, and their murderers, the sad fact is that this condition still occurs far too frequently in the United States. According to the Centers for Disease Control, over 500 infants are murdered in the United States each year. The majority of these infants die of abusive head trauma. In fact, according to government statistics, two thirds of all child abuse related fatalities occur in the first year of life. Infants, of course, cannot speak for themselves. Physicians carefully examine infants with signs of trauma. Through medical and epidemiologic research, confessions, and animal research, a picture of abusive head trauma has emerged. Infants with abusive head trauma may die as a result of bleeding inside the skull or of direct brain damage from the injury. They may have bleeding behind the eyes, and other signs of trauma. As we constantly work to better understand-and prevent-this sad situation, we should not allow controversies that arise during judicial proceedings cloud the picture of the tragic deaths of American infants.
This program aired on June 30, 2011. The audio for this program is not available.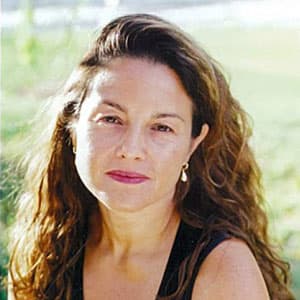 Rachel Zimmerman Health Reporter
Rachel Zimmerman previously reported on health and the intersection of health and business for Bostonomix.