Report: Mental Health Budget Cuts Put Staff At Risk
This article is more than 10 years old.
A task force launched after a counselor was killed in a publicly-funded mental health facility has found that the state's decimated mental health budget is putting staff at risk, according to the Associated Press. In a report released yesterday, the task force issued a set of 17 recommendations to help improve workers' safety at state-run facilities.
Among the recommendations are a significant increase in spending over the next five years in the mental health system and an increase in the number of beds and services available for those suffering from mental illness.

The report also recommends giving all those who provide direct care in mental health facilities with a reliable way to rapidly summon assistance when needed, such as an electronic alarm.

The task force was appointed after the body of 25-year-old Stephanie Moulton was found stabbed in Lynn earlier this year. A resident of the North Suffolk Mental Health Association facility where Moulton worked has been charged with her death.

The report paints a picture of a mental health system straining under years of budget cuts, which have led to a breakdown in communication, increasing caseloads of people with more acute needs and the fostering of a system that is "unable to consistently provide more intensive services when needed.
A chart from the task force's report:

The Association of Behavioral Healthcare issued a statement today on the report:
The report highlighted the need for better coordination of care and greater funding for community based mental health services, including the need for increased pay and training for staff members. The Task Force's report reaffirms the Commonwealth's commitment to providing services to individuals in the least restrictive settings possible, but points out that chronic underfunding of community based services has created an unstable situation in some cases.

Also, the report makes the important point that most individuals with mental illness pose no greater threat of violence than any other member of society. In fact, DMH clients are more likely to be victims than perpetrators of acts of violence. At ABH, we are well aware of this reality and are opposed to any attempts to further stigma around mental illness...

ABH and our members are pleased that the state legislature is making an important down-payment in rebuilding the Commonwealth's publicly-funded mental health system in the fiscal year 2012 state budget being adopted today by increasing funding for DMH by $20 million above FY11 spending. This is a clear acknowledgement by the legislature that they value services for individuals with mental illness and the entire legislature deserves credit for acting decisively today.
This program aired on July 1, 2011. The audio for this program is not available.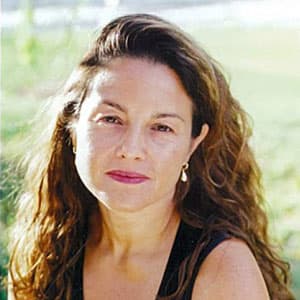 Rachel Zimmerman Health Reporter
Rachel Zimmerman previously reported on health and the intersection of health and business for Bostonomix.