Summing Up The Cost Trend Hearings
This article is more than 10 years old.
The 2011 hearings were intended to examine progress made to-date by existing public and private efforts and unearth actionable solutions within the framework of four topical categories:
--Variation of provider prices
--Alternate payment methodologies
--Health resource planning
--Integration and care coordination
Additionally, the 2011 hearings concluded with a discussion of the roles of government and the private market in reducing health care costs.
In the first panel, there was near universal agreement that the extent of price variation reflects an unhealthy imbalance in the health care marketplace that merits immediate government intervention. This conversation (especially around the specific type of intervention needed) will continue in the recently convened Special Commission on Provider Price Reform.
In the second panel, which was comprised mainly of consumer advocates and employer groups, there was universal agreement that transparency alone was not sufficient to impact utilization patterns. Rather, insurers needed to continue developing and promoting insurance product options that direct care to efficient, lower cost providers, such as select and tiered network products.
The third panel unanimously agreed that in five to seven years, global payments should be the predominant method of payment in the Commonwealth. Interestingly, this panel overwhelmingly touted the benefits of transparency, not to change consumer behavior, bur rather to increase provider and payer accountability by making information on price and quality readily available. Additionally, the panelists agreed that payment reform was necessary but not sufficient.
In the fourth panel, there was unanimous agreement on the need for enhanced health resource planning to better meet the varying geographic needs of residents, and to better leverage existing health services to meet current and future needs. Panelists also noted the investments that will be required in information technology, healthcare workforce, public health, etc.
The fifth panel emphasized the need for better integration of behavioral health services with other parts of the delivery system, which is encouraged under risk contracts. They also recognized certain "community utilities" such as claims databases which should have a government role in convening and developing, while other investments in care management infrastructure should occur through private arrangements between payers and providers.
Ultimately, the expert witnesses and panelists across all four days reaffirmed that there are no easy answers or solutions to the intensifying challenge of rising health care costs. Rather, they stressed the need for action on multiple fronts, thereby leading to more comprehensive changes within the Massachusetts health care delivery system. The information, ideas, and solutions presented during the hearings will serve as the basis for the development of the Division's final report with recommendations to the Legislature by late-July.
This program aired on July 1, 2011. The audio for this program is not available.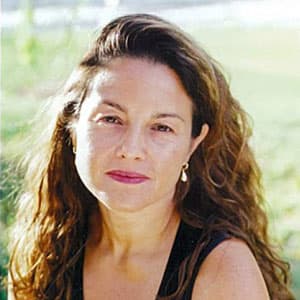 Rachel Zimmerman Health Reporter
Rachel Zimmerman previously reported on health and the intersection of health and business for Bostonomix.