Rx For Aching Back: Massage Helps Pain, Study Finds
This article is more than 10 years old.
Now a new study in The Archives of Internal Medicine discloses what those of us who rely on massage for health already know: it's really, really good for back pain. For some people, the benefits of massage for lower back pain lasted up to six months. All Things Considered reports:
After 10 weeks, the results were dramatic: Nearly two-thirds of the patients who received either type of weekly massage said their back pain was significantly improved or gone altogether. Only about one-third of patients receiving the usual care experienced similar relief.
Here's what one patient in her 60s told NPR about her experience in the massage study:
Peggy O'Brien-Murphy was among the study participants. In her late 60s, a retired state employee, O'Brien Murphy tried just about everything to get rid of the pain in her lower back. The massage therapy finally seemed to do the trick.

"I'm so very lucky," she says.

Prior to the study, O'Brien-Murphy says she had found herself increasingly debilitated by back pain. At one point, she says she could hardly get out of a chair.

"It was really bad," she says. "In fact, I was pulling myself up the stairs by the banister." It was difficult getting into the car. And she could no longer walk the hills where she lives. For an active person, this was devastating.

So when she came upon an ad in her HMO's newsletter, Group Health Cooperative in Seattle, she jumped at the chance to take part in the massage study.

After just two or three sessions with massage therapist Loretta Lanz, O'Brien-Murphy said she felt better. After each session she walked around the block, standing straighter and walking further each time. By the end, she felt "back to normal," with a "spring to my walk and some energy in it!"
This program aired on July 5, 2011. The audio for this program is not available.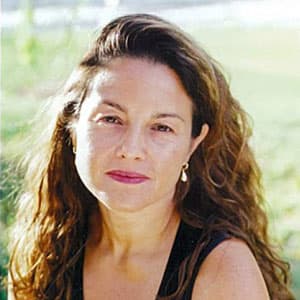 Rachel Zimmerman Health Reporter
Rachel Zimmerman previously reported on health and the intersection of health and business for Bostonomix.