Why To Exercise Today: Sitting On Your Bum May Be Treacherous
This article is more than 10 years old.
Doctors from Massachusetts General Hospital and colleagues, writing in the BMJ, say theirs is the first study to prove that a sedentary lifestyle with lots of sitting can increase the risk of pulmonary embolism, typically when a blood clot in the veins of the legs travels through the bloodstream to the lungs.
From U.S. News & World Report:
The new study included 69,950 female nurses who were followed for 18 years and every two years provided details about their lifestyle habits. Women who spent most of their time sitting (more than 41 hours a week outside of work) were two times more likely to develop a pulmonary embolism than those who spent the least time sitting (less than 10 hours a week outside of work).

The link between levels of physical activity and pulmonary embolism risk remained conclusive after accounting for such factors as age, smoking and body mass index (a measurement based on height and weight), the researchers said.

The investigators also found an association between physical inactivity and high blood pressure and heart disease, which suggests that physical inactivity could be one of the hidden mechanisms that connect arterial disease and venous disease.

Public health campaigns that encourage people to be physically active could reduce the incidence of pulmonary embolism, concluded study author Dr. Christopher Kabrhel, attending physician in the emergency medicine department at Massachusetts General Hospital, and colleagues, in a statement.
This program aired on July 6, 2011. The audio for this program is not available.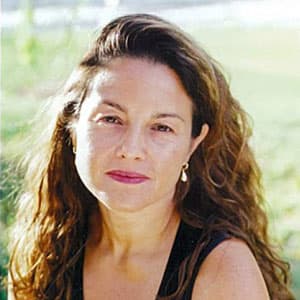 Rachel Zimmerman Health Reporter
Rachel Zimmerman previously reported on health and the intersection of health and business for Bostonomix.