Who Knew? Medicaid For Health, Finances And Even Happiness
This article is more than 10 years old.
The answer, according to a study led by an all-star team of Harvard and MIT economists, is that insurance coverage (in this case Medicaid, which has a pretty bad rep in the public consciousness) leads to improved health, more financial stability, less depression and even greater happiness.
Billed as a first-of-its-kind randomized controlled trial (the gold standard in medical and scientific research, but generally unavailable as a way to assess social policy), the study was able to directly compare people with health insurance versus those without. Researchers found across-the-board improvements in health, well-being and in the overall lives of people on Medicaid for about one year, compared to other low-income folks without insurance. The results were released Thursday by the National Bureau of Economic Research.
Jon Gruber, an MIT economist who has advised the Obama administration on health care, and is one of the study authors says the findings are important in the context of expanding coverage nationally under the new health reform law. "It (the study) emphasizes that insurance not only improves health, it improves financial security," Gruber said. "We have to recognize that a lot of what we're doing with things like the Affordable Care Act, expanding coverage and making coverage more available, is not just improving the health of the population but also improving the financial security of the population."
Indeed, says Katherine Baicker, PhD, Professor of Health Economics in the Department of Health Policy and Management at Harvard School of Public Health: "Public health insurance expansions for low income adults result in increased use of health care, such as doctor visits, prescription drugs, more preventive care." Baicker, who was an economic adviser to President George W. Bush, said people with insurance had reduced financial strain, that is they were less likely to owe money or skip paying other bills, and also reported dramatic improvements in their health and well being.
Here are some key findings:
1. Heavier use of the health care system
The study found insurance increases the likelihood of using outpatient care by 35%; prescription drugs by 15% and hospital admission by 30%. It found no effect on emergency department use.
2. Prevention increases
Health screening, such as mammograms (up 60%) and cholesterol monitoring went up for the insured. So did the probability that they'd visit a clinic or doctor's office for primary care.
3. Financial security improvement
The study found that insurance decreases the chance of having an unpaid medical bill sent to a collection agency by 25% and makes it less likely that people say they have to borrow money or skip payments on other bills to cover their medical costs.

4. Feeling Better
Insurance also upped the chance people reported they were in good or excellent health, and also decreased the likelihood that people said their health declined in the last six months. Insurance also increased the chances of not screening positive for depression. And as far as happiness? Seventy-eight percent of the insured folks said they were "very happy or pretty happy," compared to 59 percent of the uninsured. That about a one-third happiness bump for those with coverage.
Baicker said ongoing data collection should nail down the impact of health insurance on more specific health measures, including blood pressure and cholesterol levels, diabetic blood sugar control, obesity and disease management.
The unique study was done using data from Oregon, which in 2008 launched a lottery to expand by 10,000 spots its Medicaid program for poor, nondisabled adults The study drew on 90,000 people: the 10,000 people who won Medicaid spots, plus the 20,000 whose names were drawn for the lottery but didn't get enrolled as well as the remaining 60,000 who didn't get drawn.
NPR's Julie Rovner nicely sums up why the study is particularly powerful:
...the lottery also provided researchers a unique opportunity to compare a population that was nearly identical in every way except for health insurance status. Such a "randomized controlled trial" is considered the gold standard in medical and scientific research. It would have been unethical to design had Oregon not been doing it anyway, because researchers can't give some people insurance and withhold it from others.

"It was literally a once-in-a-lifetime opportunity," (study author and MIT economist Amy) Finkelstein said.

Once the randomly selected people got Medicaid, the researchers entered them into the study, along with thousands of adults who lost the lottery and remained uninsured.

The importance of a study like this one, Finkelstein says, is that it can correct for things other studies can't. Studies that are less rigorous, she says, can produce odd results, leading to claims like those being made by Republicans that having Medicaid can make you sicker.

This program aired on July 7, 2011. The audio for this program is not available.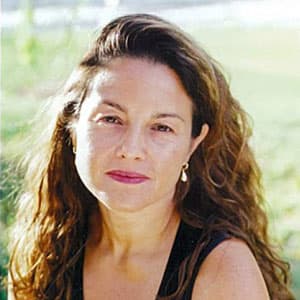 Rachel Zimmerman Health Reporter
Rachel Zimmerman previously reported on health and the intersection of health and business for Bostonomix.