The Truth About Adoption: All You Need Is Love, And A Safety Net
This article is more than 10 years old.
The National Institutes of Health released a report this week stating "adopted children have higher rates of mental health problems than all other children." As the parent of a child adopted from Russia, the news was more "duh" than revelatory.
For those of us in the adoption world, the report — the 15th in a series issued since 1997 by the Federal Interagency Forum on Child and Family Statistics - may state the obvious. But it is also throws a gauntlet at the feet of social service agencies and policy makers.
During the past twenty years, the adoption landscape has been radically transformed. From the secretive adoption of babies born to unwed and predominantly white mothers, the norm today is arranged, open adoption of newborns, children from foster care or children from institutions and orphanages in far flung parts of the world.
Recent statistics help put this shift into perspective. Out of the approximately 135,000 children adopted in the U.S. last year, 11,000 (most between the ages of one and two) were internationally adopted. Here in the U.S. just over 52,000 children were adopted into non-family member homes from foster care.
Adam Pertman, Executive Director of the Evan B. Donaldson Adoption Institute, said in an interview that, "many adopted kids today enter their new families with pre-adoption lives. For them, this means they've experienced abuse, neglect, or [if from an inter-country placement] institutionalization."
Older parents who can't have their own children are a key factor driving the demand for more international and foster care adoptions. Not only are these new adoptive families not genetically linked, many parents, like myself, don't even know the genetic history of the children we end up calling our own.
The upside to this expanded adoption domain has been a tremendous surge in diversity. Parents don't try and adopt children that look like them nor do they demand infants. The linear homogenous family model is out and the crazy quilt is in. The downside, though, is inadequate support to help parents understand the history of their child or to help prepare these families for potential difficulties, both behavioral and cognitive. In their giddy rush to form a family, naïve parents can be blindsided when confronted by the reality of their adopted child's extreme needs. To help theses parents cope, an industry of medical, cultural and emotional support services have emerged.
Nothing could underscore the point more clearly than the return in April 2010 of adoptee Artyom Savalyev to his native Russia. His single mother, Torry Hansen, allegedly overwhelmed by seven-year old Atryom's unpredictable and unstable behavior, determined she could no longer parent him. Instead, Hansen sent her son back on a plane to Russia, by himself, with a note pinned inside his jacket. Artyom remains in Russia at an undisclosed location while the case against Hansen languishes in limbo.
Dr. Lisa Albers Prock, a Developmental Behavioral Pediatrician at Children's Hospital Boston, and a leading advocate of 'adoption medicine,' says she tries to prepare parents for what to expect, but it's hard, she says, for anxious new parents to grasp the complexities of "kids that have been fully programmed and have to be reprogrammed" in a new setting.
The new NIH report highlights some of the realities on the ground. Of the families surveyed, almost 30 percent of adopted children had moderate to severe health problems and foster care children were the most susceptible. In addition to health problems, many of these children also had an assortment of cognitive deficits such as learning disabilities, ADD and ADHD, or behavior and conduct disorders. Exposure to alcohol or drugs during pregnancy is often thought to be the culprit behind these deficits, as is infant trauma, which can have serious and long-lasting implications later in life.
While this data is distressing, Pertman says reports like this are "helpful and a good wake-up call." To Pertman, these findings demand that policy makers take notice. The once mandatory emphasis on placement should now shift, he says, "to looking at how to help these kids and families succeed." The NIH findings also coincide with his Institute's most recent policy and practice report on the need for post-adoption services.
The NIH report demonstrates families feel challenged. But instead of retreating or giving up, these parents are demanding help. Despite the old Beatles refrain, "Love is all you need," sometimes you also need a safety net.
This program aired on July 14, 2011. The audio for this program is not available.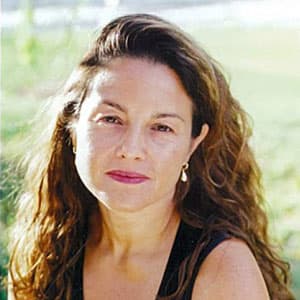 Rachel Zimmerman Health Reporter
Rachel Zimmerman previously reported on health and the intersection of health and business for Bostonomix.